Seminar ACCDIS: Living with high blood pressure: consequences and how to prevent them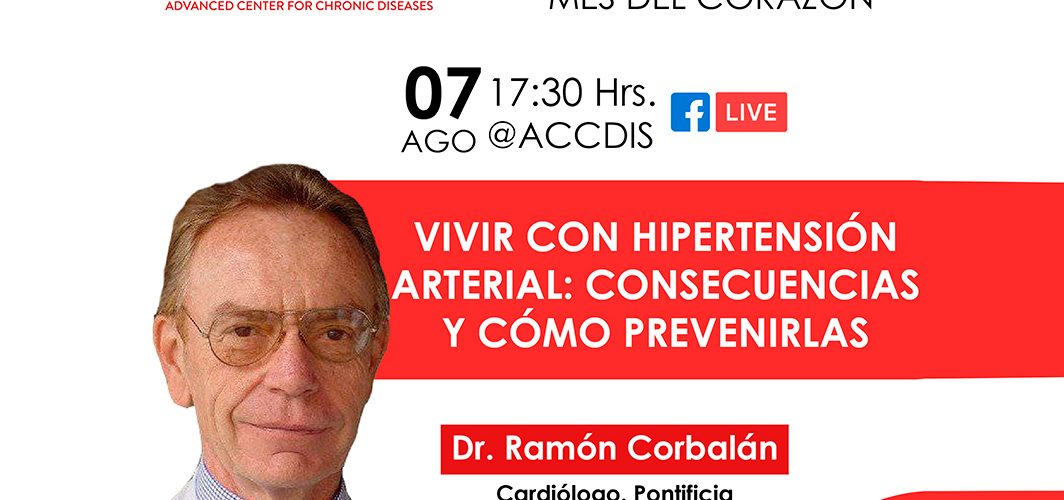 Throughout the month we will carry out various activities to strengthen alerts to cardiovascular diseases and their care.
According to the latest national health survey, in Chile on the 26th,9% of the population has hypertension, that's why today we're wondering how to live with high blood pressure? What are the consequences and how can we prevent them? To do this, we'll talk to dr.. Ramón Corbalán, cardiologist at the Pontifical Catholic University of Chile.
See you on August 7th from 5pm!:30 by our Facebook!