Minsal adjusts internal team and appoints ACCDIS physician and researcher Rafael Araos in command of the Department of Epidemiology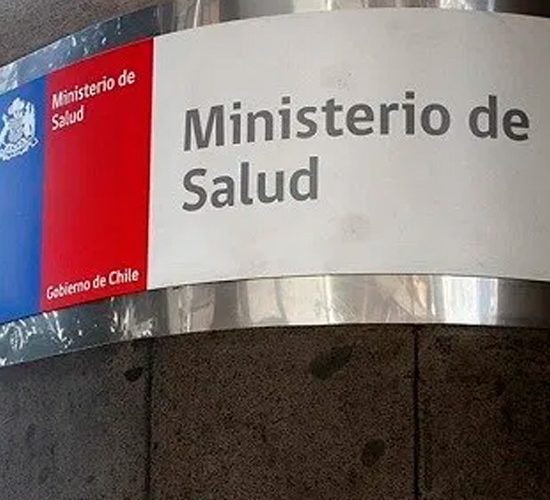 The professional, who currently had the head of the infectious diseases area at the German Clinic and also serves on the Covid Advisory Council-19, will be the new team leader who, among other functions, prepares the epidemiological reports of the portfolio.
In the midst of one of the weeks in which new records were recorded in the number of contagions and deaths per day, the Ministry of Health made some internal adjustments to the teams that are related to the health authority's strategy to combat the Sars-Cov-2 virus pandemic.
Health Portfolio Sources confirm that it was decided to change the heads of the Health Planning Division (Diplas). So the nurse Johanna Acevedo, current head of the Department of Epidemiology, was promoted to the head of the Diplas a month ago and continued to work in command of the department.
In both, Solana Terrazas, who was previously leading the Diplas, left the Minsal to emigate the private sector to a clinic.
Like this, this week, physician Rafael Araos, who currently sits on the Covid Advisory Council-19, was appointed as the new head of the Epidemiology Department. This new position involved Araos resigning from the german clinic's headquarters in the infectious diseases area of that care precinct.. The arrival of Araos will have a strong emphasis on the data on the pandemic delivered by the portfolio. This is in the context of the government's announcement that the data provided by epidemiological reports will be expanded including new cases by neighborhood, incidence of active and deceased cases by commune.
The Department of Epidemiology is the area of the Minsal that is precisely in charge of the preparation of the government's epidemiological reports that are published periodically. This is the most detailed input it delivers to the government regarding the Covid-19.
In April, after errors in report numbers number 9, Mañalich's asked for the team of professionals who prepare such reports will inform you directly to your cabinet to increase the review that is made on that material.
See full story on www.latercera.com