Minsal's ill-planned influenza vaccination campaign: great focus of Coronavirus transmission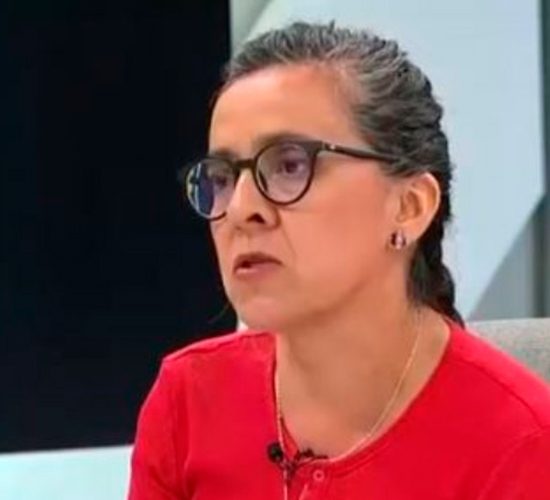 "The congregation of more than ten people in one place, poses a risk of contagion", warns in dialogue with El Ciudadano the president of the Chilean Society of Epidemiology, Sandra Cortés.
This Monday 16th, just as President Sebastián Piñera reported that Chile had entered phase 4 of the Coronavirus (Covid-19), because the infected doubled in one day, reaching 156 people, Ministry of Health (Minsal) launched the National Winter Vaccination Plan 2020, that starts with seniors.
I.e., just moments "when viral circulation and community dispersal of this disease occurs" - as Piñera said that day- and banning any event with more than 50 people (with harsh penalties to offenders), about one million Chileans and Chileans underwent aberrant agglomerations in offices and hospitals.
This, in circumstances that, without a second opinion, all scientific definitions determine that "social estrangement" is the main way to prevent the rampant spread of the viral pandemic. According to official sources, 902,000 people were vaccinated that day.
In interview with El Ciudadano, the president of the Chilean Society of Epidemiology (Sochepi), Sandra Cortés, noted that while "it is necessary to vaccinate people in the risk groups, you can improve the way this process is done".
In this sense, Snapped: "The congregation of more than ten people in one place, poses a risk of contagion".
The professor also of the Department of Public Health of the Faculty of Medicine of the Pontifical Catholic University of Chile pointed out that "if you want to break the upward trend in contagion, we have to be a little more vehement, especially in restricting people's displacement".
According to the academic, countries that have taken strong and restrictive measures in relation to the contact of people, "we've seen that the curve (contagion) flattens".
I.e., said what the whole Chilean community already knows but that Piñera and the health minister, Jaime Mañalich, refuse to listen.
Although Dr. Cortés acknowledged that more cases will be unavoidable, argued that the important thing "is that the trend gradually increases" and not as is the case now.
By the same, said that more restrictive measures are needed and that "people stay at home in a quiet way" and "no pressure from their work sources".
Tough citizen questioning
On the other hand, social media users have strongly criticized the Government for disorganization in the vaccination process, pointing directly at Minister Mañalich.
Next to an image that is horrific and that records hundreds of people skey in a small waiting room of a Cesfam, mostly elderly people, but also adults and even guaguas, renowned Cenda economist Manuel Riesco shot down the bird's net:
"Enough! Irresponsible that caused this situation of obvious multiplication of contagion into more vulnerable groups... must be identified and punished exemplared. Minister must resign @jmanalich".
"Today started flu vaccination campaign in risk groups (Seniors, Pregnant, chronically ill and children under the age of 5a) and the Cesfam is FULL. Thus with the separation by #CoronaVirusEnChile #coronavirus", posted on his part @LaBoleto.
Vaccination versus contagion
The internationally prestigious medical examiner Luis Ravanal argues regarding the massive turnout of seniors to vaccination centers against the influenza virus, that "in the current circumstances of full development of the Coronavirus pandemic (COVID-19), invariably constitutes an actual exposure of Coronavirus infection, this being the group of greatest risk, given the highest mortality rate recorded in this age group at the international level".
Ravanal, who is "governor" of the World Association of Forensic Medicine, indicates that "from an objective point of view", the vaccination campaign "is contradictory".
Based: "Whereas in the case of Coronavirus international and national campaigns recommend isolation, the mass call to vaccination centres constitutes a foreseeable risk of contagion".
The tanatologist complements his analysis by explaining that this vaccine does not grant "any kind of protection or immunity against the Coronavirus, because they are completely different viruses".
Indeed,, given the lack of information and the little access that most of the elderly have to sources other than those provided by the opaque Chilean television, many older adults flocked to clinics, without having the information in order that this vaccine delivered by the State would not help them in the face of the threat of the Coronavirus.
Luis Ravanal acknowledges that seasonal flu vaccination could be useful for health services during the Coronavirus pandemic because it "theoretically", by reducing resources and means to care for Coronavirus-infected cases, by reducing the number of patients with influenza, the burden of care would be eased.
However, concludes: "Poner en la balanza la concurrencia multitudinaria a vacunación contra la influenza, versus el mayor riesgo de contagio por Coronavirus en la tercera edad, no aguanta mayor análisis: lo primero es un previsible riesgo de contagio de una grave enfermedad que actualmente tiene una elevada tasa de mortalidad".
By the same, expresa que "es indispensable revisar las políticas sanitarias en la emergencia actual, debiendo informar a este grupo de personas o a quienes se encargan de su cuidado del riesgo, que al concurrir masivamente a los centros de vacunación, el contagio es posible y el riesgo previsible y prevenible".