Radial space: Jerky and chronic diseases: what does the evidence show us??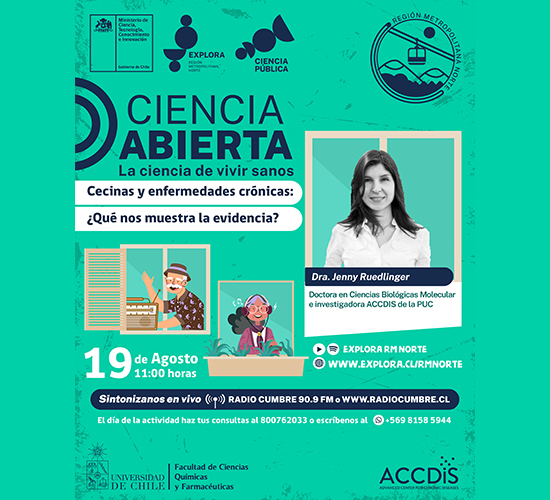 This Thursday, August 19 in the radio space with Radio Cumbre 90.9, our researcher ACCDIS Dr.. Jenny Ruedlinger, PhD in Molecular Biological Sciences will talk about processed meats – ultra processed and their relationship with chronic diseases
In 2015, processed meat (jerky as sausages, longanizas and also burgers, among others) was classified by the WHO as "carcinogen for humans" and red meat (Bovine, Pig, Lamb) as "probably carcinogenic". This is of the utmost importance in the Chilean context., since, on the one hand, cancer is already the leading cause of death in several regions and on the other hand, the increase in meat consumption has reached historic figures, being the main consumers of processed meat children and young people.
Don't miss it!
– 11:00 hours
– Summit Radio 90.9