Tell us who inspires you! You nominate the "Equally Wise": Creators of Consciousness"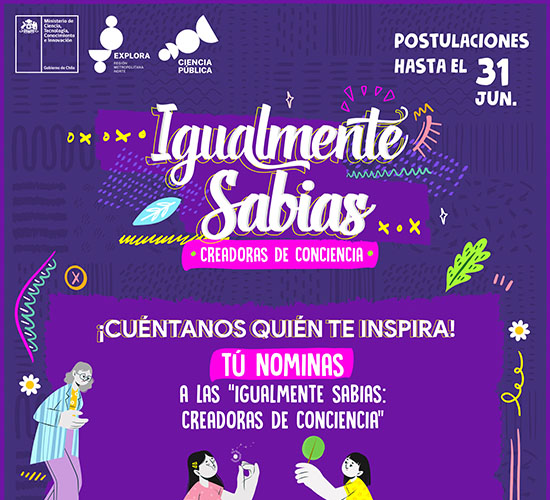 For the third consecutive year our Regional Associative Project Northern Metropolitan Region, wants to recognize the contribution of women, Chilean and foreign, residents in our region, linked to different areas of knowledge, to be part of "Equally Wise": Creators of Consciousness", destacado en esta oportunidad su contribución en el área medioambiental, making visible some initiatives led by them, linked to innovation, research and/or dissemination.
Who can be nominated?
Women scientists, technologists, disseminators and/or innovators who carry out and/or who carried out research, technological developments, innovations or dissemination activities in areas related to the care and protection of the environment.
How can I nominate?
To nominate you just have to fill out the following form and nominate your Equally Wise: Creators of Consciousness
Learn more here www.explora.CL