Let's commemorate International Women's Day with the conversation "Women who leave traces"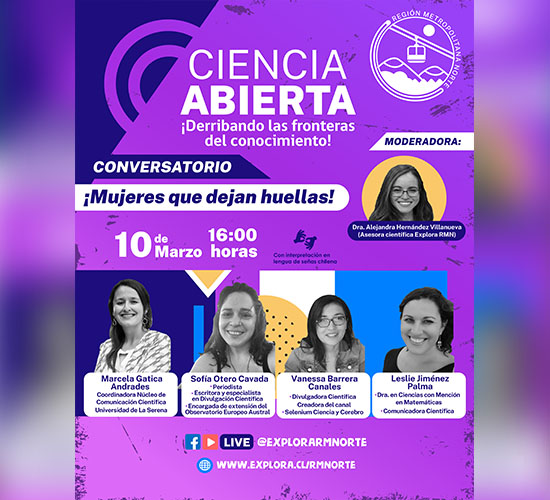 In the framework of the commemoration of International Women's Day we invite the entire community to participate in the next Open Science conversation called "Women who leave traces".
Women's struggle to achieve and promote gender equality, rights and autonomy has been an arduous process and even more so in the area in the area of science, where it remains a field in which women face obstacles to fully functioning
We will talk about:
What role do women play today in scientific dissemination and/or communication??
Do they have the same visibility as their male peers or does gender influence society's reception of information??
What is the importance of communicating science?, technology and innovation to the entire population?
Don't miss it!
HTTPS://www.youtube.com/watch?v=cpxMw_vZDtA&ab_channel=ExploraRMNorte