Column by Catterina Ferreccio: Omicron among us, Now what?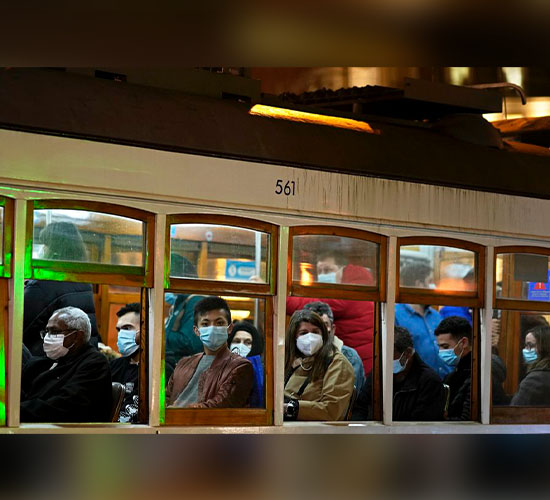 By Catterina Ferreccio, professor of epidemiology, School of medicine, Pontificia Universidad Católica de Chile
We don't know for sure how the Covid19 virus got there, but he does not seem willing to abandon us. We surprised him with the vaccines that protect us against Delta, he now displaces us with multiple mutations. Their morphological changes deceive our antibodies, even those produced after a previous infection. The virus changed so much that Omicron would represent a new subgroup of SARS CoV2.. In addition to overcoming our first defensive barrier, Omicron multiplies at a much faster rate.
In Europe this new outbreak, associated with Omicron, is the largest and fastest since the beginning of the pandemic, quickly displacing Delta. Today the highest rates of daily new cases per 100.000 inhabitants are in United Kingdom (136), Switzerland (102) France (85), Holland (77) and Spain (76). In the Americas he departed in the United States. USA. (52) reaching in a few days at rates similar to those of Europe.
In Chile, just like all variants, Omicron entered for travelers and young people. It is already among us and will soon reach vulnerable groups, and hospitals. Two doses of any of the available vaccines are insufficient to stop Omicron, three doses or two more doses having had Covid19 offer a better barrier. Sinovac reported that three doses of Coronavac neutralize 90% of Omicron in the laboratory.
It will be very important what we can learn in Chile from these cases that are affecting us. Mass outbreaks are at noisy parties where people talk very loudly and are very close., the transfer of significant amounts of virus between people is inevitable.
What is recommended at this time?: decrease the number of guests, the duration of the party and the ambient noise, ventilate or opt for the outdoors, and not taking off your mask during hugs. But as always something can fail us, better to have the third dose for these holidays, and if the protection goes down, hurry with the fourth dose.
Read also here www.latercera.With