Around 300 residents of Puente Alto participated in the free day "Take your pressure"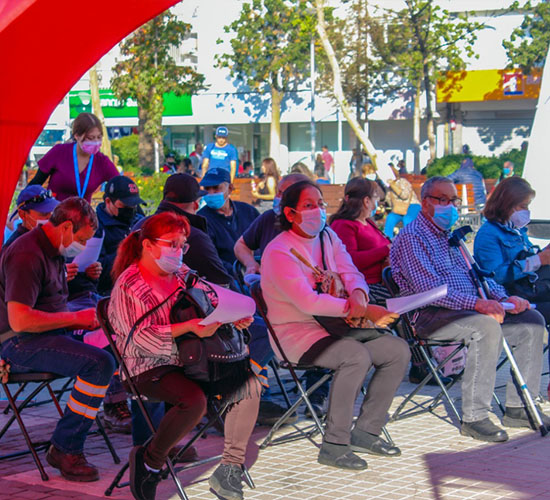 Cada 17 de mayo se conmemora el Día Mundial de la Hipertensión Arterial, activity aimed at promoting awareness and prevention efforts, diagnose and control high blood pressure, condition that is the main risk factor for cardiovascular disease.
En Chile la condición de hipertensión arterial es de un 27,3% siendo más frecuente en personas con mayor edad, alcanzando un 73,3% de prevalencia en adultos mayores de 65 años. This condition represents the main risk factor, which is blamed for the highest burden of death in the country, particularly in cardiovascular diseases, cerebrovascular and renal.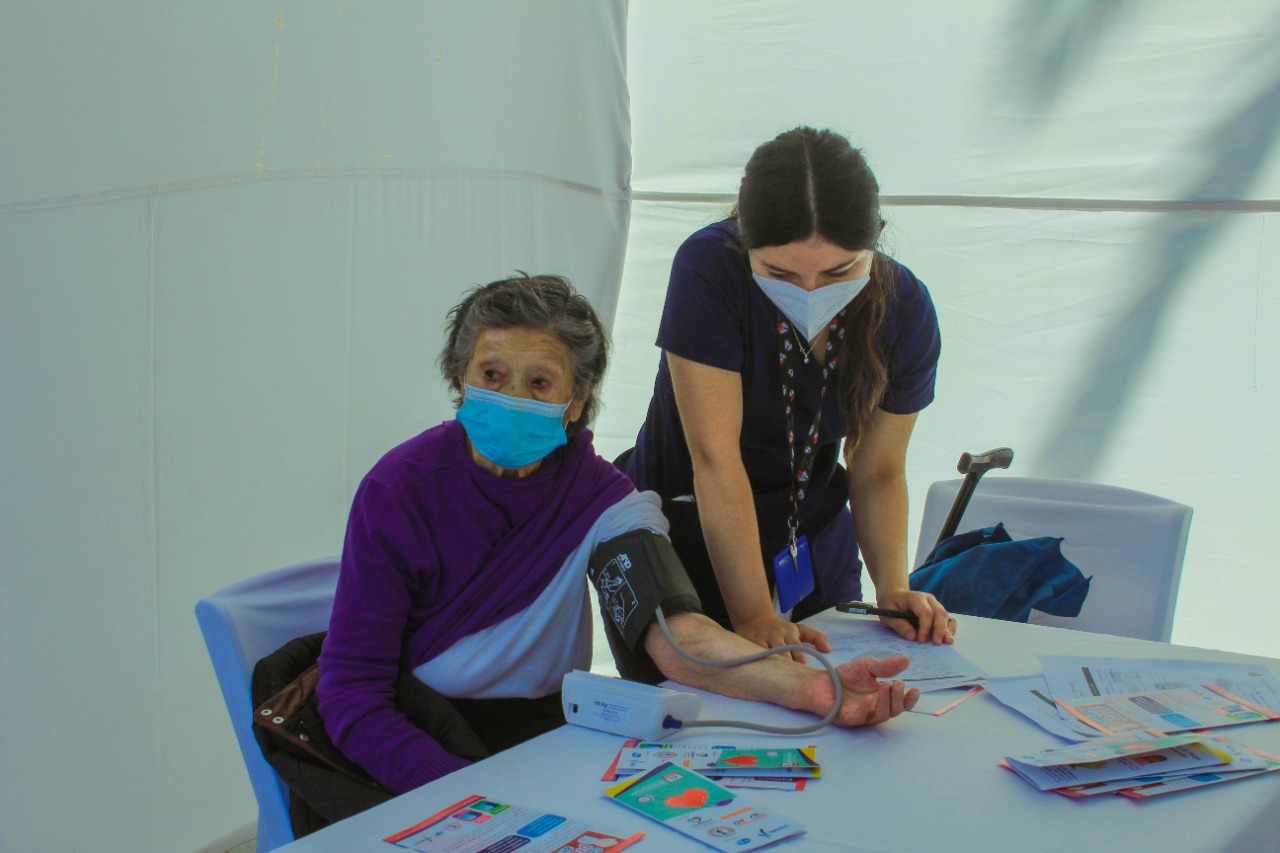 Within the framework of the commemoration of this day, el pasado martes 17 de mayo en la plaza de Puente Alto se realizó una jornada gratuita titulada "TOMA TU PRESIÓN", this activity was organized by the Center for New Drugs for Hypertension (CENDHY), Chilean Society of Hypertension (SChH) and the Municipal Corporation of Puente Alto.
La actividad contó con 15 stands instalados en pleno centro neurálgico de la comuna y fue asistido por TENS certificadas y enfermeras especialistas, who took the blood pressure of all interested attendees. In addition, public attention was provided clarifying queries and doubts regarding cardiovascular diseases.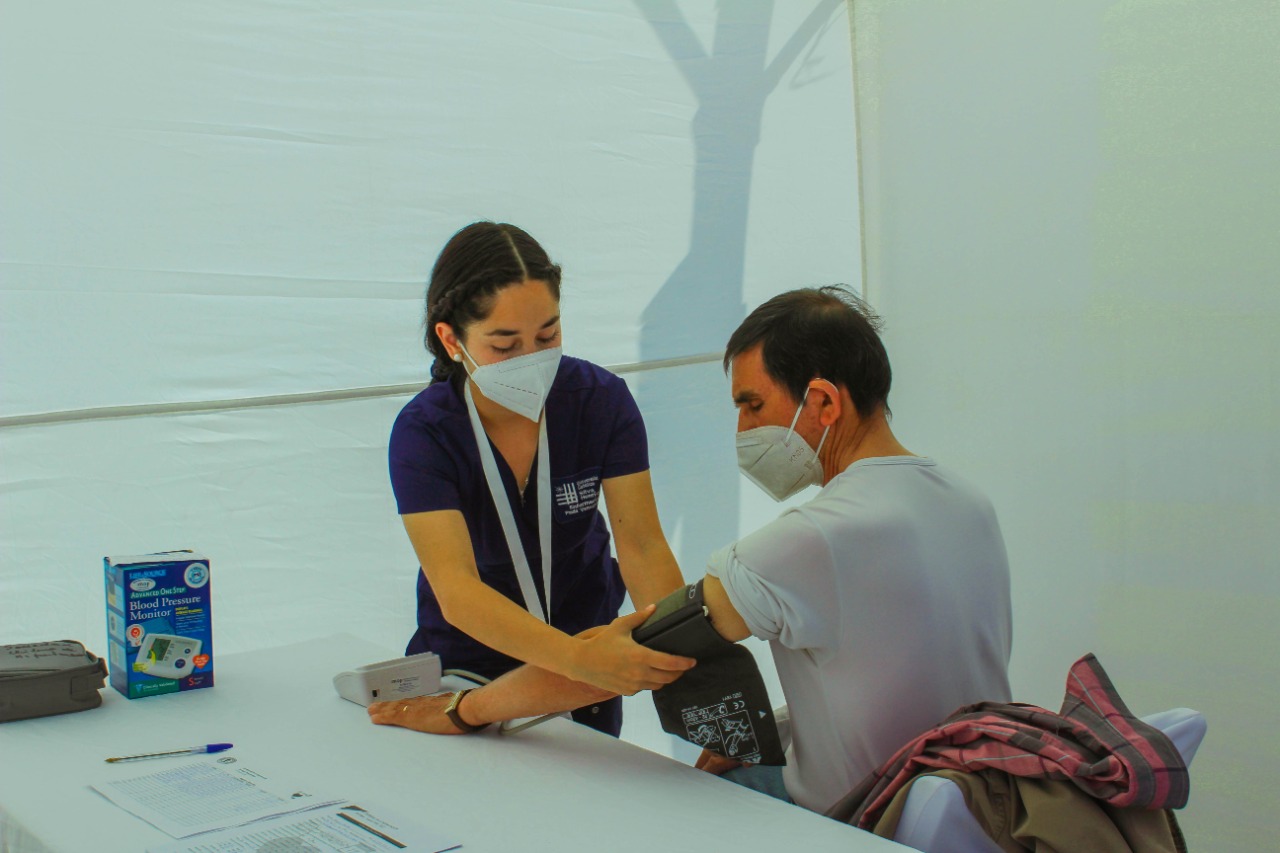 A la actividad asistieron médicos/as de la Sociedad Chilena de Hipertensión como el Dr. Jorge E. Jalil, Principal Investigator at CENDHY; DRA. María Paz Ocaranza, Principal Investigator at CENDHY; Dr. Juan Ramon Soto, Cardiólogo de la Sociedad Chilena de Hipertensión y la DRA. Carolina Aguilar, Nephrologist of the Chilean Society of Hypertension.
During the day, educational materials such as triptychs and audiovisual capsules were also delivered., where it was explained how to measure blood pressure at home, Treatments, risk factors associated with hypertension and the benefits of adopting an active and healthy life. La jornada se desarrolló desde las 9:30 hasta las 16:00 hours, alcanzando atender aproximadamente a 350 vecinos de la Comuna Puente Alto.
Fuente CENDHY