ACCDiS launches its II International Symposium on Cancer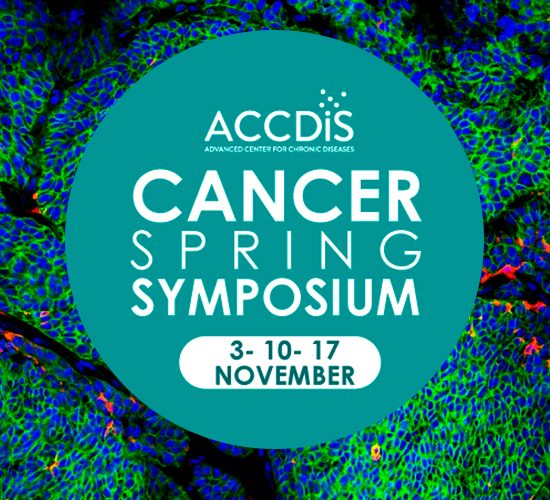 During the month of November, ACCDIS Advanced Chronic Disease Center, bring together a number of national and international researchers to address different cancer-related topics.
For the first time, the meeting will take place online due to the limitations imposed by the current pandemic, Tuesday 3rd, November 10 and 17 and will be broadcast on the center's digital platforms: zoom and social media (Facebook – YouTube).
"Our goal is to discuss cancer-related issues, including studies dedicated to understanding the basic molecular mechanisms involved, aspects of translational research, clinical research, systems biology, immuno-oncology and nanotechnology," Dr.. Andrew Quest, event coordinator with Dr.. Alejandro Corvalan, both ACCDIS lead researchers.
The meeting will feature the participation of principal investigators and partners from the, together with national scientists from different regions of Chile. In addition, will receive seven international researchers, who will exchange scientific ideas and advances to foster a better understanding of the disease, aim for potential treatments and open up the possibilities for future collaborations.
See Symposium on November 3 here
See Symposium on 10 November here
Registrations here docs.google.com