Three projects from the Northern Metropolitan Region won at the XXI Explora National Congress
Best Media Research Project, Best Media Innovation Project and Best Basic Research Project, were the recognitions won by the representatives of the Regional Associative Project Explora Northern Metropolitan Region at the XXI Explora National Congress of School Research and Innovation.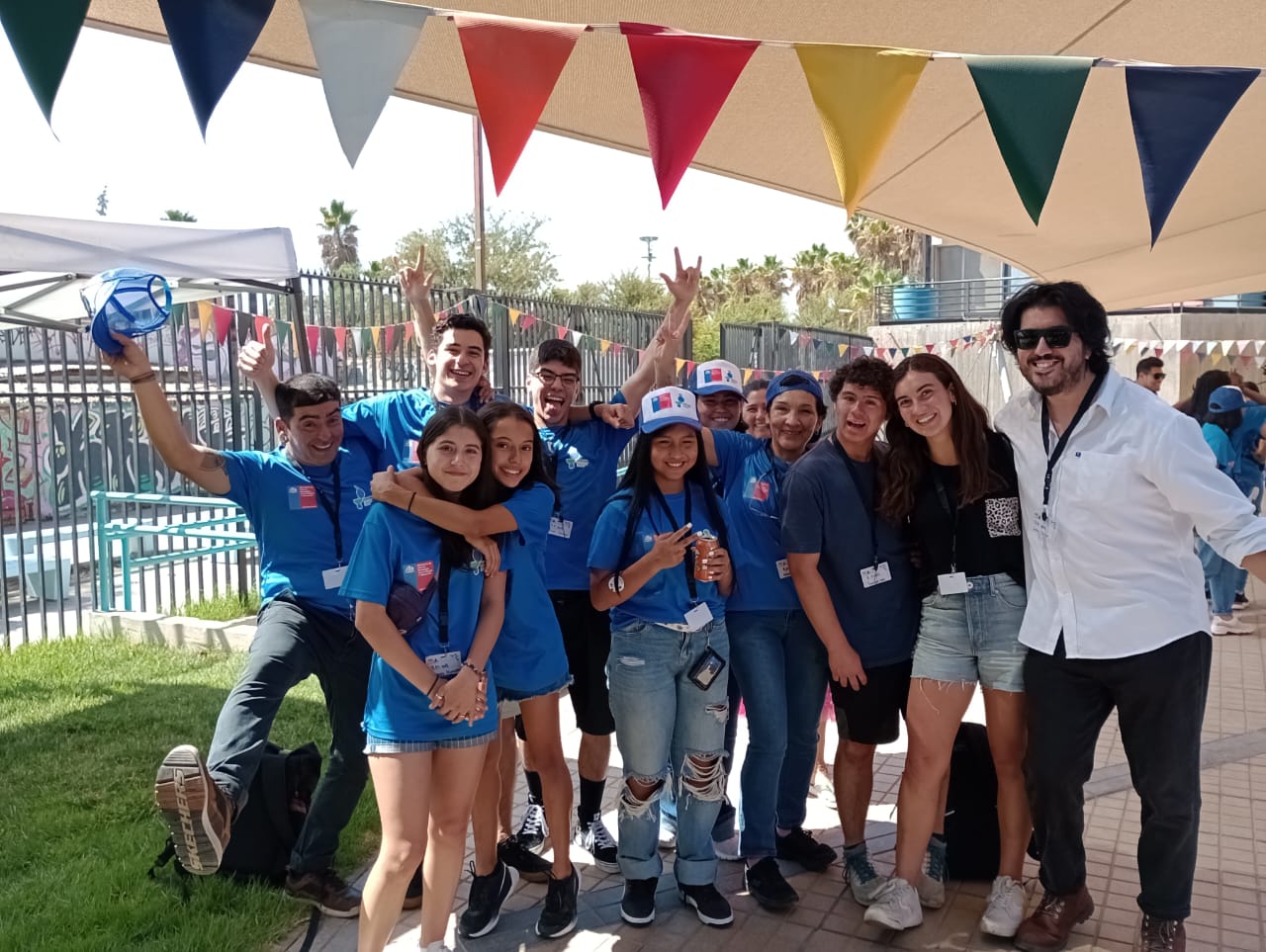 During the second week of March, The second stage of the XXI Explora National Congress of School Research and Innovation was held, Instance that brings together students and teachers from all over the country who have carried out research or school innovation projects.
Yearly, Teams seek to solve a question through research, which can be approached from the natural or exact sciences, social sciences or research in arts and humanities; or they can also identify a problem and seek to solve them through innovation, transforming ideas or knowledge into a product, Service or process. Subsequently, these research and innovations are presented at the Explora Regional Congresses, Instances of each territory throughout the country, organized by the 18 Regional Associative Projects (PAIR) Explore. In each Regional Congress, four teams are evaluated and selected as regional representatives to participate in the national instance..
This was how between January and March 2023 the XXI National Explora Congress of School Research and Innovation was held in two stages, one virtual and one face-to-face.
Each innovation or research project had scientific advice, who supported them throughout the teamwork process, Accompaniment and methodological recommendations. "Preparing new generations is also part of scientific work. From our project Explora RM Norte together with our executing unit the Advanced Center for Chronic Diseases (ACCDiS ) We have always been available to teachers and students. We constantly receive schools in the area in our laboratories, We show them what we do, We facilitate communication with great national and international scientists where they have the opportunity to ask their own questions and we present the various areas of knowledge as something close, possible to develop it. It is important to break the paradigm that scientists are strange people and far from our reality.", said Dr. Mario Chiong, Director of Explora RM Norte.
Explora RM Norte won three categories:
Best Media Research Project: María Emilia Cañas and Francisco Soto, with his teacher Carlos Zurita, of the CICE Center for School Scientific Research. Natural Sciences Discipline, for his work "Categorization of sites for the conservation of Eulidia yarrelli (Hummingbird of Arica) in the valleys of Arica and Parinacota, Chile".

Best Media Innovation Project: Alexander Boutaud and Micael Covarrubias with their teacher Alex Cerda, of the José Miguel Carrera National Institute. OECD Discipline: Engineering and technology, for his work "Star Pointer".

Best Basic Research Project: Amanda Monastery, Maite Castellón, Juan José Tapia and Ignacia Maquieira with their teacher Guillermo Vidal, The Kent School. OECD Discipline: Agricultural sciences, for his work "Evaluation of the effect of lead on onion growth (Allium cepa) for the inference of sustainable agricultural development".

Another achievement, was the recognition among her peers of María Emilia Cañas of the Center for School Scientific Research CICE, who was elected to the Children's Advisory Council, Girls and Adolescents "I owe this really to my classmates, And I think it is an instance that involves a lot of responsibility., But I hope I can make the most of it and represent them in the best way., demonstrating that girls, Children and adolescents are able to raise incident questions and arrive at conclusive and influential results in science, the present and the future of our country," said Maria Emilia.
In addition, He added that the experience he lived in the Regional Congress and then in the National "was a very enriching instance., in which I could meet, Share and generate ties with researchers from all over the country, demonstrating how important it is to enhance science and critical thinking. Congress made it clear that there is motivation and willingness, only instances missing; and Explora was in charge of opening those doors for us", Concluded.
On the other hand, Professor Alex Cerda of the José Miguel Carrera National Institute also said that his experience was very satisfactory both personally and professionally., "In the regional stage it was very interesting since the participating students came from classes practically online and having to socialize I think it helped them a lot to relax and be able to interact with the other groups. In addition, when done on a campus of a university (School of chemical sciences and pharmaceutical of the University of Chile), The students take weight to their projects and in turn were motivated to continue on the path of science; and in the National Congress it helped them to realize that what they are doing is important and gives them confidence., No matter how simple projects are, they are important.
To know the 70 investigations that participated in the XXI National Explora Congress of School Research and Innovation, Enter here