Everything you need to know about cancer!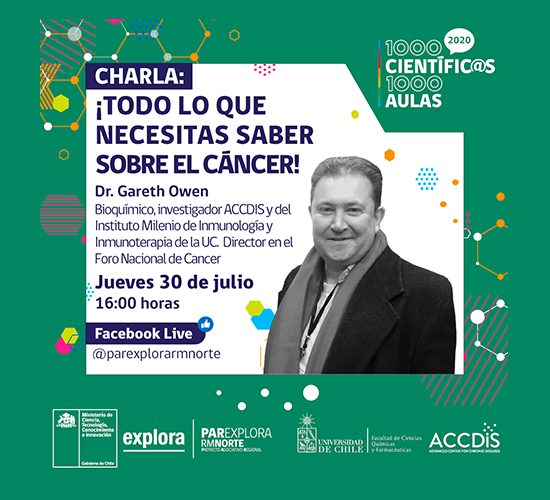 Our North RM Explore continues with its 1000 Scientists 1000Aulas talks and this time, will talk to Dr.. Gareth Owen, Biochemical, accDIS researcher and the Millennium Institute in Immunology and Immunotherapy. In addition, Director of the National Cancer Forum.
Who through a friendly explanation, will tell us how cancer forms in our body and why there is no universal cure for this disease.
Don't miss it! Schedule your questions from now on ✍🏻