Relationship between the recommended treatments for cancer and their impact on cardiovascular disease

From the data on the diseases most prevalent in Chile, ACCDiS put hands to work on basic research, clinical and epidemiological, on the relationship of cancer and cardiovascular diseases.
Diseases that are more prevalent in Chile in mortality are cardiovascular diseases and cancer. Some risk factors that trigger these pathologies are shared as smoking, unhealthy lifestyle, has also been identified as some medications that have been recommended for treating cancer have a negative impact on the cardiovascular system of patients with treatment.
ACCDiS , in an initiative for research on the subject and learn about possible treatments, It is to gather the work of academics and researchers from the University of Chile and the Pontificia Catholic University of Chile. Based on the knowledge of the Doctor. Sergio Lavandero, Director of ACCDiS and adjunct professor at the University of Texas Southwestern Medical Center in Dallas, on experiences on this topic in other international spaces is that you promoted this research in Chile together with the Doctor Fernando Florenzano, Member of the Faculty of Medicine of the University of Chile.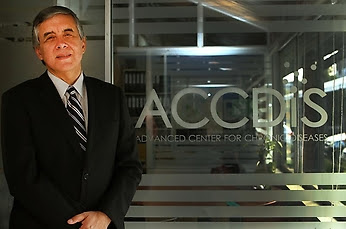 Although they do not exist at the time, in Chile figures showing the impact of this relationship, certainly there are factors that are common to both diseases, This research aims to know in depth the relationship as well as lift "cardio-toxicity information" which refers to the impact of some treatments for patients with cancer and the risk that may present for cardiovascular disease. It is noteworthy that current treatments are less invasive and located, decreasing increasingly this toxicity and potential impact on diseases after cardiovascualares.
"It is not very often, but it has its incidence and, sometimes, patients have been free of cancer, but they are beginning to have a new disease, different, It can also be deadly. That was what did change the look at drugs that have potentially low toxicities", said Dr. Florenzano.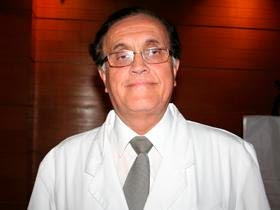 In the Radio Universidad de Chile, "To your health" program addressed the subject deeply and concrete, You can listen to the full interview here to Dr. Fernando Florenzano, where delivered information about the research and the relationship of these two pathologies.
Interview Radio Universidad de Chile - Program to your health
http://radio.uchile.cl/programas/a-tu-salud/477051/