ACCDIS
>
Interviews
>
News
>
What are endocrine disrupting chemicals (EDCs) and how are they linked to our chronic diseases?
What are endocrine disrupting chemicals (EDCs) and how are they linked to our chronic diseases?
August 22, 2023

Publicado por:

ACCDIS

Category:

News

Featured news
Sandra Cortes to. PhD
Department of public health – School of medicine UC
Investigadora asociada del Centro Avanzado de Enfermedades Crónicas (ACCDiS )
and the Sustainable Urban Development Center (CEDEUS)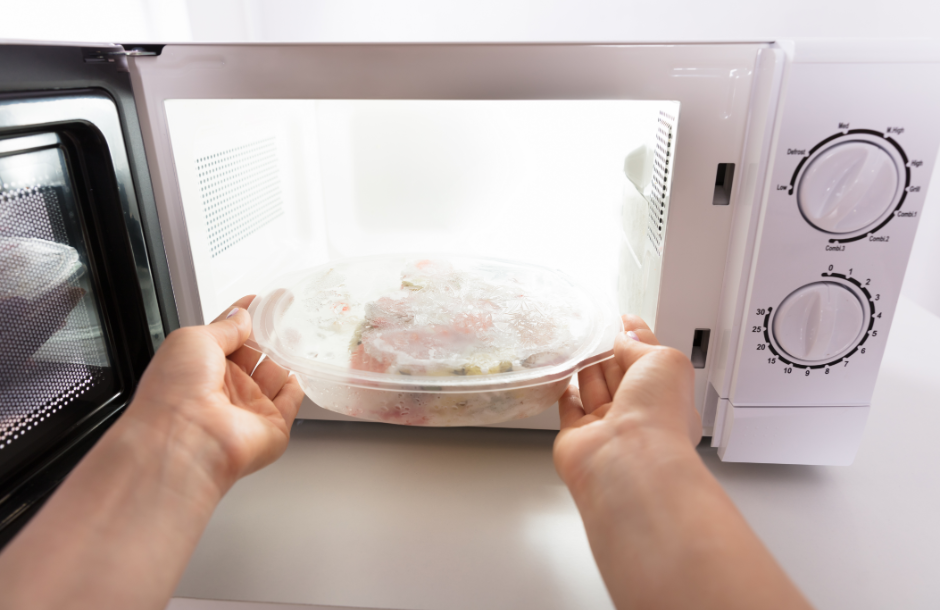 EDCs are environmental pollutants that interfere with the functioning of the endocrine system. This system is made up of both the endocrine glands, for example, the pituitary gland, the thyroid, the pancreas or the testicles, the hormones that these glands produce, and the organs that respond to the message transmitted by the hormones. Hormones act as messengers that communicate different organs and control fundamental biological processes, from growth and development, to sleep, digestion or childbirth. There are no more than fifty hormones identified, many of them common to humans and animals. For example, estrogens and testosterone, which help control sexual development, "well-being" hormones, such as serotonin, endorphins and oxytocin, which regulate, among other processes,
EDCs alter the normal functioning of the endocrine system by interfering with the synthesis, secretion, circulation, or binding to specific hormone receptors, in such a way that they increase or decrease their levels or affect the body's response. Our endocrine system is extremely sensitive, so EDCs can be dangerous even in minute quantities, such as parts per trillion, that is, the equivalent of one drop of water in 20 Olympic swimming pools, the concentration at which hormones act.
There are various estimates of the amount of synthetic chemical substances that are present in our lives today, with a figure of around 35,000 being given, so it is not surprising that endocrine disruption activities have been described for more than a thousand, and this taking into account Note that only a small fraction of these molecules have been evaluated for their effects on the endocrine system.
So what are endocrine disruptors?
They are synthetic chemical substances made by humans that once inside a living organism affect the hormonal balance. Some examples are : bisphenol A (BPA), polychlorinated biphenyls (PCBs), metals (lead, cadmium), and some pesticides (chlorpyrifos).
Where are these endocrine disruptors?
They are found in many industrial processes and many widely used products such as pesticides, plastics, textiles or cosmetics. Some of these products are used to control pests, others are in paints, sealants, plastics, cookware, fragrances, antibacterial soaps, cosmetics and personal care products, electronics, medical supplies, clothing, and furniture. For example, BPA and other similar bisphenols are the building blocks, or monomers, of the polymers we know as polycarbonate plastic or epoxy resin. Some are additives used to make plastics more flexible and resistant to breakage, such as phthalates , and UV light stabilizers . Others, such as PFAS-perfluoroalkyl and polyfluoroalkyl substances, which are highly persistent in our bodies and the environment- are used in various paper and cardboard products to make them resistant to water and grease, also in food packaging, non-stick kitchen utensils such as frying pans, in the stain-repellent clothing and textiles or in the foam of fire extinguishers. Finally, other EDCs are used as flame retardants and are found in textiles and upholstery, baby products, car seats, electronic circuitry, and other items to slow the spread of fire.
Sometimes, EDCs are by-products generated in various industrial processes. For example, dioxins are generated during metal smelting, waste incineration, and pulp bleaching for papermaking, or in processes where fuels such as coal, oil, and wood are burned.
Some naturally occurring chemical compounds have also been included among EDCs. A good example of them are the phytoestrogens contained in plants such as soybeans, oats and other plants, and mycoestrogens, from some species of fungi. In both cases, human and animal exposure has occurred since ancient times, so adaptation to its consequences may have taken place and does not occur with the urgency of finding out the consequences of exposure to newly synthesized EDCs.
How do endocrine disruptors enter our body?
Given how ubiquitous EDCs are, they can enter our body through the digestive tract with food and water, through the dermal route either by handling materials or using cosmetics, or by inhaling volatile, semi-volatile or particulate compounds. . Some of the EDCs can be transmitted from the mother to the fetus through the placenta or to the infant through breast milk. Other EDCs are very difficult to metabolize and accumulate in fat (such as organochlorine pesticides or Persistent Organic Compounds) or bound to proteins (such as PFAS or Forever chemicals) where they remain for years. International evidence shows that almost all people have EDCs in their bodies, either from past exposures to non-metabolized compounds or from recent exposures.
Are there health risks from contact with endocrine disruptors?
Yes, these chemicals can have a wide range of health effects, depending on the target or preferred organs for each. In the reproductive system, exposures to EDCs have been associated with congenital malformations, cancer in hormone-dependent organs, endometriosis, early puberty and female menopause, decreased sperm count, spontaneous abortion, and low birth weight. Other inflammatory and chronic manifestations such as obesity, metabolic disorders, Diabetes, cardiovascular, autoimmune or allergic disorders may increase. Cognitive, developmental, and other neurodegenerative disorders have also been reported.
It is always pertinent to consider that many of these alterations are multifactorial and that there may be interactions of these substances with other risk factors, such as genetic and epigenetic characteristics, or lifestyles such as smoking, alcohol consumption or our dietary preferences. , which make it difficult to establish an association between exposure and damage. Likewise, it is necessary to always bear in mind that EDCs can act in combination with each other, and with endogenous hormones, and that the result of exposures to multiple EDCs could converge in a summative or antagonistic effect, which has been called the " cocktail effect".
Are there groups of people who may be at higher risk from exposure to EDCs?
Since some hormones regulate growth and development, fetuses and nursing infants are populations at risk. It may also be the case that exposures early in life have their expression as a propensity for disease later in life, within the context of the epigenetic capacity of hormones and EDCs.
Thus, there is also a greater probability that adverse effects will be expressed in the groups of people who work, manufacture or use these chemical substances. In the same way, the most unprotected communities, with a low socioeconomic level or with less access to health may be more vulnerable to more exposure and show more damage.
What is the role of the different actors related to exposure to endocrine disruptors?
Many companies are aware of the risks associated with the use of EDCs, in fact, several of these compounds have regulations to reduce some of these exposures to workers, such as some metals and pesticides. However, several of these substances are of recent production and are not regulated.
It becomes very difficult for governments to avoid full exposure to these EDCs in the general population if they are not under surveillance. In general, industrial chemicals do not have to be tested for their effects on the endocrine system before they go on the market, unlike drugs or dietary supplements.
Frequently, it is the academy that demonstrates the occurrence of these exposures since they are measured in environmental matrices or occasionally through biomonitoring studies of these agents in people. In Latin America there are environmental regulations for some of these compounds, in order to reduce exposure through the air we breathe, the water we drink and the food we eat. Even so, there is a problem regarding the proportion of what is regulated versus what is detected in the environment. There is a long way to go on the regulatory side, especially when we compare ourselves with developed countries.
Are there personal measures to avoid contact with endocrine disruptors?
Here are some measures that people can take to reduce risk at home and when preparing food:
Do not heat food in the microwave using plastic containers

Avoid PFAS-coated items and other nonstick cookware.

In the kitchen prefer the use of elements made of cast iron, stainless steel, glass and food-safe ceramic.

Drink tap water, instead of bottled water in plastic containers, especially in big cities.

In areas with poor sanitary conditions, consult the health authority regarding water sources that are suitable for human consumption.

Either way, the water can be boiled and chlorinated before use.

Regarding pesticides and chemical residues in food, prefer the consumption of organically produced food.

Minimize the use of insecticides, air fresheners and other chemical products within the home.

Ventilate the homes and use a vacuum cleaner, which is better than sweeping to remove indoor dust.
The contributions, comments and editing of Dr. Nicolás Olea Serrano, Professor at the University of Granada – Department of Radiology and Physical Medicine, and Jenny Ruedlinger Standen, Department of Public Health-UC Faculty of Medicine, are gratefully acknowledged.
Fountain:
Abstract from Environmental Health News ( HTTPS://www.ehn.org/what-are-endocrine-disrupting-chemicals-2662337230.html )
Additional references :
Endocrine Disruptors (HTTPS://www.niehs.nih.gov/health/topics/agents/endocrine/index.cfm)
Kinkade CW, et al. Impact of Fusarium-Derived Mycoestrogens on Female Reproduction: A Systematic Review. Toxins (Basel). 2021 May 24;13(6):373.