Our researcher Dr.. Sandra Cortés participated in the Conversation "Learning for the city with a gender perspective"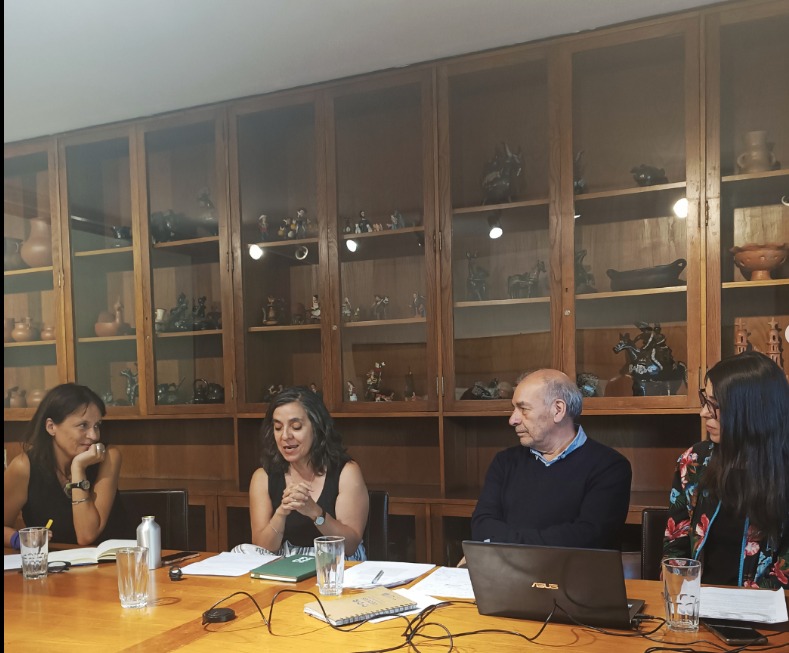 In the run-up to 8M, Last Tuesday CEDEUS held a dialogue with researchers from the center to commemorate Women's Day and analyze how research is enriched by integrating the gender perspective and how it improves the quality of life of cities. Why it's important?? What benefits can be achieved for citizens with these proposals?? These were some of the questions that arose during the conversation "Learning for the city with a gender perspective".
The event, was held at the Sergio Larraín Library of the Lo Contador Campus of the Pontificia Universidad Católica de Chile and was streamed through the CEDEUS Youtube channel, moderated by Alicia Santi, in charge of the Active Citizenship program of CEDEUS. In addition, the panel was composed of Sandra Cortés, researcher ACCDIS and CEDEUS, also associate professor of the Department of Public Health UC; Alexandra Luneke, CEDEUS researcher and COES and Viodemos adjunct researcher; and Waldo Bustamante, director of CEDEUS.
The director of CEDEUS, Waldo Bustamante, He recalled how "in the world, Cities are designed by men, And this is a centuries-old cultural issue, that is reflected in the city". For this reason, She reiterated the need for "research to seek instruments that incorporate the vision of women. If it is not recognized, We are subtracting from the possibility of moving towards a solution for the city".
On the topics in which it is necessary to advance linked to their lines of research, The academic Alejandra Luneke said that "there are two issues that must have a greater gender perspective in the city: Insecurity and violence in public spaces, and care policies". In this sense, She clarified that "although in the second there is a feminist agenda, It's not necessarily in designing public spaces or building safe cities for them.. There is still a major gap in this., that it is not only to consider the woman as a victim, but to incorporate their perspective in the shaping of the city".
Finally, The researcher Sandra Cortés stated that when science offers tools to influence public policy "we meet again with the male response, hegemonic and vertical in decision makers. Therefore, in my case, We are back looking for women who tend to be more empathetic, with more horizontal practices in decision-making". And concludes: "I think we've had gradual and slow progress., But we need these spaces to have a more feminine look".
You can watch the conversation in thislink.