The new normal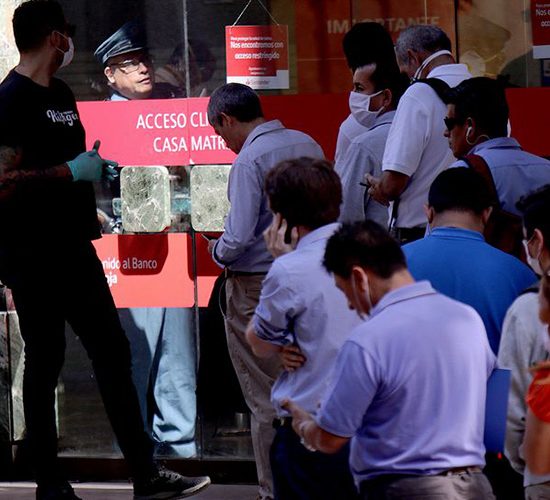 MR. DIRECTOR
The coronavirus epidemic will end when the population is immune, stopping community transmission of the virus. There will be no vaccine before one or two years, nor will we achieve natural immunity from the population before. During this period, will alternate moments of high and low transmission, with their respective quarantines and openings. All this time social estrangement will be maintained, hand hygiene, masking and alerting you to signs of the disease. We can resume part of our activities but with restrictions. This will be the new normal.
We're living the first epidemic wave of Covid-19, compounded by local epidemics at different stage return. Some communes with low or no viral transmission could earlier travel to this new normal. A hasty opening, can produce a bigger regrown; to avoid it, this transition must meet some criteria: decreased viral transmission, high diagnostic coverage, shelter capacity for the infected, full contact identification, infection surveillance in high-risk groups (nursing homes, Prisons); hospitals that resume their regular activities and can receive Covid-19 patients.
Although today, the national priority is to control the epidemic that unfolds in densely populated areas, the transition to a new normal should be planned. This process requires the participation of the community and its representatives, Municipalities, Bless you, Education, companies among others. This process will be difficult, will require generosity and empathy from all of us.
Catterina Ferreccio,
Doctor, Epidemiologist
Professor School of Pontifical Medicine Catholic University of Chile