Study of people with Down syndrome could help prevent heart attacks
September 2, 2022

Publicado por:

ACCDIS

Category:

ACCDiS in Media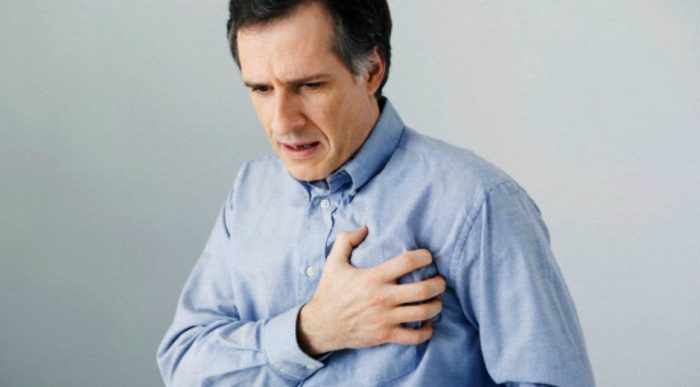 Lower incidence of heart attacks in people with Down syndrome could help in the search for treatments for the prevention of heart attacks in the general population.
PhD in Biochemistry from the Faculty of Chemical and Pharmaceutical Sciences of the University of Chile, Valentina Parra, leads a study aimed at knowing the characteristics at the cellular level of people with Down syndrome, which could eventually lead to reproduce it in patients who do not have the condition and in this way it can be avoided that they are victims of myocardial infarctions.
Research has found that people with Down syndrome have mitochondria, components responsible for supplying energy to cells, of a size considerably larger than that of the general population.
The data has led them to observe that there are quality control mechanisms of these mitochondria that are damaged., leading to the cells of Down syndrome patients producing a large number of a class of molecules called "free radicals.". This could affect the production of cardiac malformations that they present. But at the same time they have confirmed that these people develop a resistance to heart attacks.. "So we are evaluating. Because that may shed light on future treatments of
prevention of acute myocardial infarction", says the scientist.
Recently, the professional was incorporated into the "Frontier Science" program of the Chilean Academy of Sciences, that seeks to support scientists whose research is contributing to knowledge beyond traditional or established boundaries. Formerly, in 2018, the same institution conferred on him the Adelina Gutiérrez Award, aimed at recognizing the academic excellence of young researchers
Insulin and heart
On the other hand, the same team is studying mechanisms associated with heart failure. His research group has corroborated the observation of other study teams, describing that patients with this ailment and with its associated comorbidities, i.e. additional diseases, such as diabetes, hypertension, Obesity, experience an increase in the size of their heart cells, what is known as cardiac hypertrophy. In this case, contrary to what happens with people with Down syndrome, mitochondria are much smaller in size than those who do not have the heart disorder, and are fragmented. "Apparently that fragmentation has to do with an alteration at the level of the heart cells that makes them beat with much less force.. And by beating less strongly, the heart muscle has less force to send blood throughout our body. Setting up what we call heart failure", explains the professional. His research aims to find a mechanism to prevent fragmentation and reduction of the size of mitochondria and thus stop the development of the disease..
On the other hand, and on the specific topic of diabetes, with their group they have also been able to record that insulin, to which people who suffer from it are resistant, produces a fusion of mitochondria forming larger units, suitable for greater energy expenditure. On the contrary, its absence favors smaller size and fragmentation. Which translates into a propensity for cardiovascular disease.
Life cells
A third project in which Dr. Parra works focuses on pulmonary hypertension, where they do not analyze the contractile heart cells but cells of the smooth musculature, that accompany the pulmonary arteries.
In this pathology they have also observed mitochondria of small size, at the same time of its increase in quantity, which causes alterations in the pulmonary vasculature, network of ducts through which blood circulates in the respiratory system, whose abnormality ends up affecting the functioning of the heart muscle.
As in the previous case, aim to test whether to prevent the proliferation of smaller mitochondria in that area, improves heart performance. From his studies on the heart, concludes that this organ is made up of very resistant cells. "They are there to sustain our lives., Underlines, then they could not be very susceptible to damage.", holds.
However, emphasizes that, although they are endowed with that characteristic, "you have to take care of them, because they tell the story of our life. If we want to have good heart health, especially when we are approaching aging, there are risk factors that need to be avoided. We have to take care of salt consumption, of high cholesterol, of smoking, obesity". For her, the experience of the first time he saw under the microscope the beating heart cells, when he finished his undergraduate degree in Biochemistry at the University of Chile, gave particular meaning to the association between heart muscle and love for his work, your vocation. "It was a super big impact., Remember, see that they were beating outside the heart. Then, I told myself, I want to continue working with these cells always. They are here and they are beating for me!! Then, in my case, the heart is very much associated with the love for
my work, research. They are cells that when I study them, beat for me", Remember.
Read full article here