ACCDIS
>
Interviews
>
ACCDiS & Society
>
Students from Tiltil and Santa Matilde participated in the Inaugural Talk and Exhibition "Equally Wise" at the Tiltil Cultural Center
Students from Tiltil and Santa Matilde participated in the Inaugural Talk and Exhibition "Equally Wise" at the Tiltil Cultural Center
The exhibition by the Explora Norte Regional Project Northern Metropolitan Region, will be available from March 7 to 23 in the Exhibition Hall of the Cultural Center.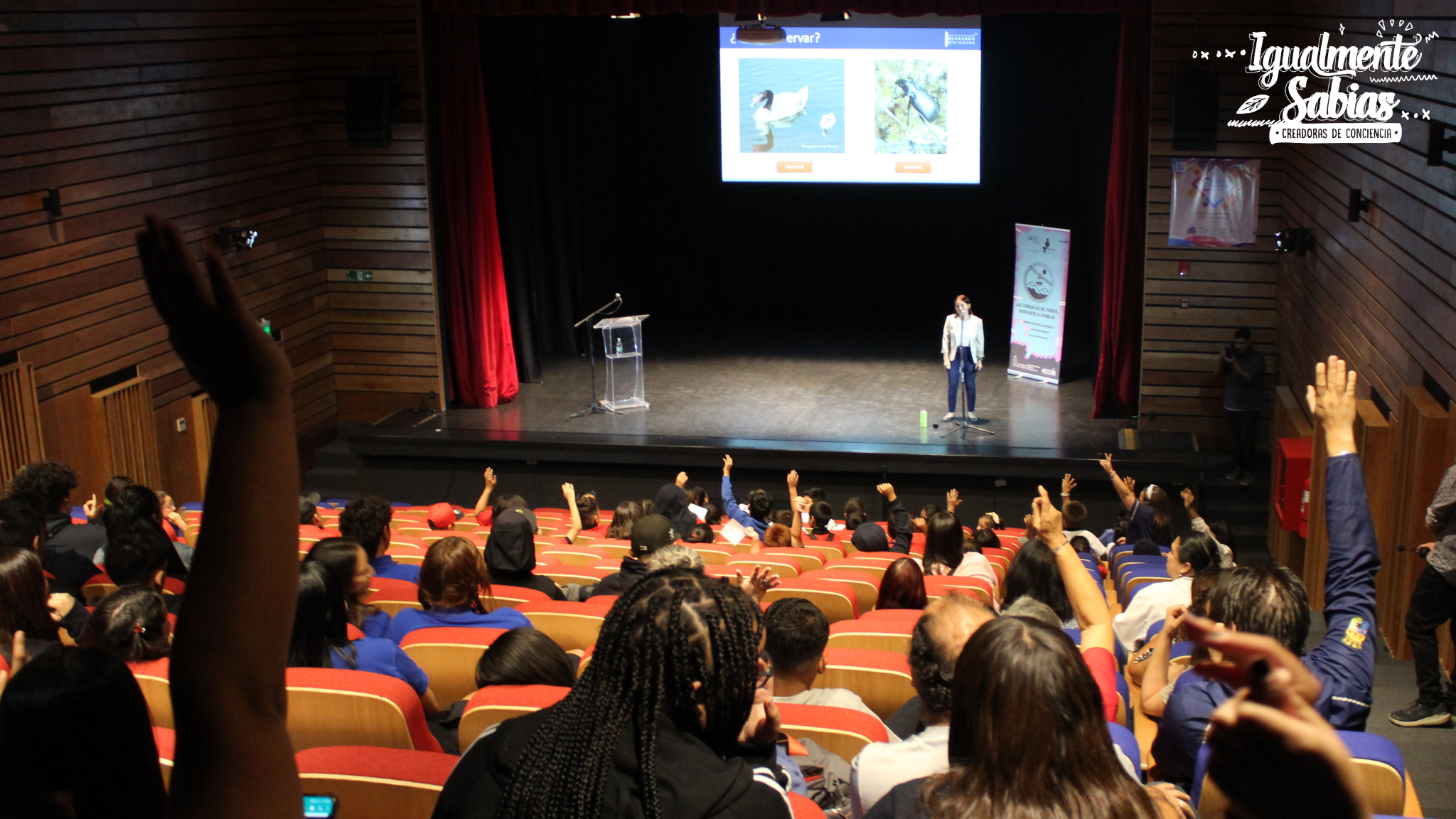 With a wide call, students from Tiltil and Santa Matilde attended on Tuesday, March 7, to the exhibition "Equally Wise: Creators of Consciousness" highlighting the work of twelve women conducting research, technological developments, innovations or dissemination activities in areas related to the care and protection of the environment.
The day began with the Inaugural Talk "Sustainability Sciences for Nature Conservation", in charge of the Biologist and PhD in Conservation Biology and current Head of the Center for Research in Natural Resources and Sustainability (CIRENYS) of Bernardo O'Higgins University, Carolina Leon Valdebenito, who talked about his area of study and how he contributes to nature conservation.
"To conserve all the elements of nature, we must not only be based on the environmental component., but communities must also be involved., to the people and economic behaviour of those communities, And that we try to apply in my line of research, Together with my team we work with wetlands called peatlands, From where a plant grows, which is of commercial interest (mossSphagnum magellanicum) known as pompom," Carolina explained..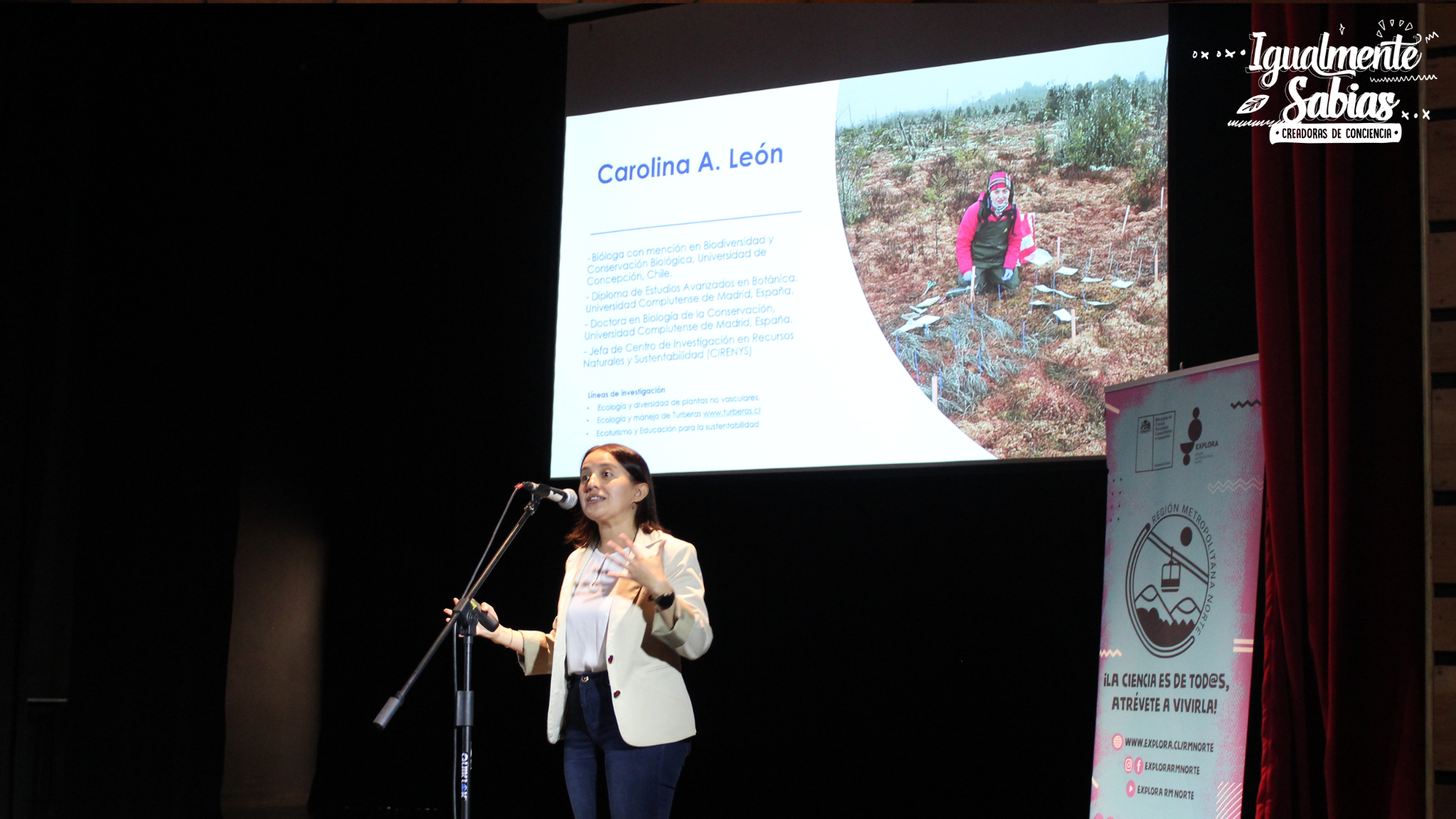 Luis Valenzuela, Mayor of Tiltil, said: "In the framework of the commemoration of International Women's Day, These activities encourage and produce an interest in our girls and adolescents and promote the development of scientific thinking., that we need so much in the commune of Tiltil. For this reason, We want to motivate our commune to scientific research, Opening the doors to universities and the development of thought, And what better way to do it than through inspiring women who motivate our girls?, Adolescents and women to continue studying scientific university careers, A space that has often been deprived for women and that we hope that today with the new contexts and new ways of building society, gender equality and doors will be opened to women throughout society".
Javiera Desmartis, director of the Cultural Center, said: "As a Cultural Corporation, We hosted this exhibition with the aim of empowering girls, young people and women of Tiltil to be interested and linked to research and dissemination in areas of science, Technology and environment. Estas 12 científicas, They are the inspiration to break down prejudices and shorten the gender gap in our commune.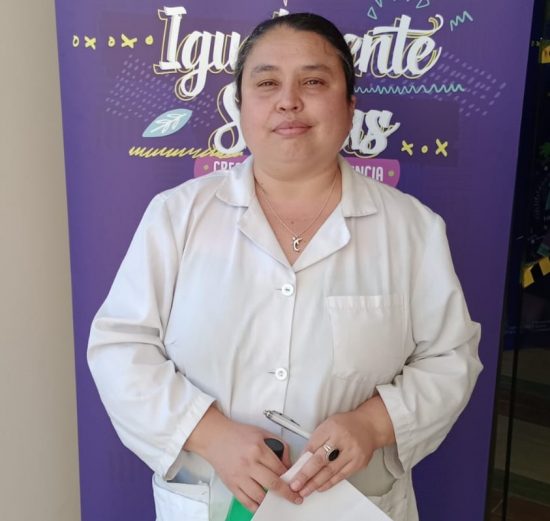 Graciela Salinas Monsalve, teacher of the Liceo Manuel Rodríguez, "I thought it was a good initiative because it empowers our female students that science is not a field only for men and although the gender gap in these areas has been reduced., There is still a long way to go. These instances are very valuable for our students to know the value of science in our country, especially on issues as important as global warming and sacrifice zones."
"Equally Wise: Creators of Consciousness", is an activity organized by the Explora Explora Metropolitan Region Associative Project, of the Ministry of Science Ministry of Science, Technology, Knowledge and innovation, led by the Faculty of Chemical and Pharmaceutical Sciences of the University of Chile and executed by the Advanced Center for Chronic Diseases (ACCDiS ), in conjunction with the Tiltil Cultural Corporation.
Dr. Carolina León Valdebenito, Dr. Mario Chiong from the Explora RM North team, Mayor Luis Valenzuela, Councillors Nelda Gil and María Delgadillo, and Javiera Desmartis, Executive Director of the Cultural Center.