"We are light years away from effective pandemic control", expressed the health guild
November 23, 2020

Posted by:

ACCDIS

Category:

News

,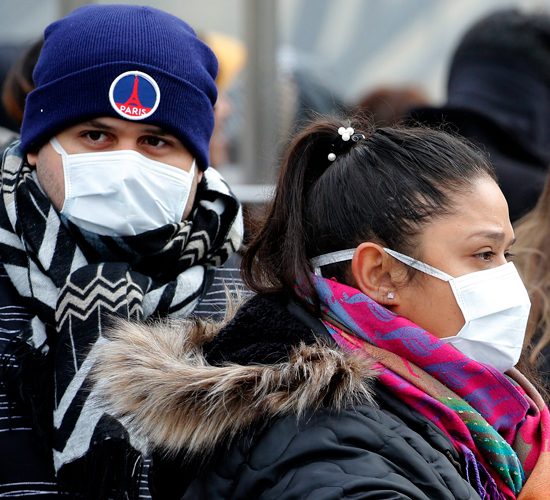 Various specialists and even members of the Advisory Council and the Social Bureau agree that the Representative is wrong in his diagnosis. In both, from the Minsal they took away from the claim that made the country's highest authority in a television interview.
"Chile today obviously is suffering, but we have managed to control the pandemic and have had results that are recognized around the world". Like this, President Sebastián Piñera highlighted, en entrevista con T13, el manejo del Covid-19 por parte del Gobierno. Words that surprised different experts and experts.
While it is cross-recognised that contagions have been able to stabilize, just like in the world, desde los gremios de especialistas sostienen que la pandemia del coronavirus está lejos de estar controlada. Even when, after five months, Chile managed to get down from a thousand cases a day, registrando 922 nuevos contagios en la última jornada.
Since the Chilean Society of Epidemiology (Sochepi), its president, la doctora María Paz Bertoglia, sostuvo que "lamentablemente en Chile tal como en muchísimas partes del mundo esta pandemia no está controlada". La magíster en Epidemiología y en Bioestadística señaló que "en nuestro país nos encontramos en un nivel de endemia alta desde el mes de julio donde se han mantenido en promedio semanales entre 1.400 y 1.700 casos diarios y eso no refleja un control".
Bertoglia warned that today there is a "need to prepare for what is coming because we are seeing that cases are resurgent in Europe and are already having problems with critical unit collapses. En esa línea afirmó que debemos "mantener una comunicación de riesgos bien diseñada" y "comunicarles los riesgos reales" a la población.
Similar análisis hacen desde el Colegio Médico. El doctor José Miguel Bernucci, national secretary of the guild, aseguró que "las declaraciones del presidente las entendemos como una mala información, probably referring to what happened in the Metropolitan Region, where we actually have a significant drop in cases, we have a significant drop in positivity in the tests."
However, Bernucci points out that if "we compare this to other parts of the country, such as Los Ríos, The Lakes, even what still happened in Magellan, la verdad es que estamos a bastantes años luz de un control efectivo de la pandemia". Internal Medicine specialist emphasized that "I wish the President could clarify these sayings".
Quien también manifestó sus reparos fue el doctor Darwin Acuña. El vicepresidente de la Sociedad Chilena de Medicina Intensiva (Sochimi) subrayó que "Chile tiene una situación de estabilidad con bajo índice, with low positivity, with few cases and persistent mortality".
However, el jefe técnico de la Unidad de Cuidados Intensivos de la Mutual de Seguridad remarcó que no podemos hablar de control "considerando lo que ha pasado por ejemplo con Magallanes que son situaciones donde ha habido un rebrote importante que puede ocurrir en cualquier región y donde se ve claramente todavía problemas en el manejo".
Advisory Council: "You have to work on prevention"
On the Advisory Council, what President Piñera expressed was also surprised and concerned. La doctora María Teresa Valenzuela —de manera categórica— indicó que "la pandemia no está controlada". He added that the Covid "has had a long period in which we are with a stable number of cases. However, not that this is even for the whole country".
La magíster en Salud Pública de la Universidad de Chile expresó además preocupación por "las aglomeraciones que ha habido durante estas últimas semanas" y apuntó a que "el mensaje que tenemos que mantener es del autocuidado" y "trabajar fuertemente y permanentemente en la prevención".
In that same line, Dr. Catterina Ferreccio, also a member of the Advisory Council, expressed his surprise, although he chose to give an interpretation to the President's words: "Probablemente lo que quiso decir es que en este momento estamos en una situación relativamente estable a nivel nacional, even though there are still outbreaks".
Of course, the epidemiologist at the Catholic University is very clear in pointing out that, despite this stability, "we all know it doesn't mean the epidemic is under control". In addition, the expert realizes that there is a very important indicator that relates to when each case infects another case.
In this sense, Ferreccio stated that "we are still with a transmission rate above what we might have in a moment of control, right now a case we report infects another and has to be under one, así que a nivel nacional estamos todavía con una tasa de transmisión alta".
On the other hand, el exministro de Salud Álvaro Erazo, also part of this team, directly employed President Piñera: "What I'd like to ask you is where you got that information from.". Erazo raised that "what we all deserve is an explanation of what the technical basis is, Epidemiological, Health, about what has been established as an argument, that's what worries me".
What does the Covid Social Table say?
At the beginning of the pandemic, the Government decided to convene a heterogeneous table with different actors to address the health crisis. Dos de los integrantes de la denominada Mesa Social Covid también manifestaron su extrañeza.
La doctora Carmen Castillo, former health minister, argued that it was an "unlucky phrase" that of President Piñera, adding that "it must be reviewed and clarified by the technical institutions and by the Minsal". He noted that this "has not yet been overcome and we hope that this can be quickly corrected which is not exactly what is happening in our country".
From another glance, the mayor of La Granja, Felipe Delpin, president of the Chilean Association of Municipalities (Achm) and representative of mayors on the Social Bureau, commented that "at no point can we say that the pandemic is controlled". The professor in chemistry, University of Talca added that "the virus is present, the virus is still being distributed in populations".
El jefe comunal pidió ser muy "realistas" en esta materia y llamó a "no lanzar falsas noticias porque la gente se confía y en la confianza está el peligro".
From the Minsal they take distance
Consultado por ADN, undersecretary of Healthcare Networks, Arturo Zúñiga, replied that "right now we have a very low number of cases and we have to keep going like this, pero obviamente tenemos que estar muy alertas y no bajar los brazos, porque lo está sucediendo en otros países de Europa puede repetirse acá en nuestro país y ya tenemos un ejemplo en la región de Magallanes".
Zúñiga did highlight that he is "doing a job that has accounted for good results, we've already seen it with the 'Fondéate at your house', we saw it with the decline in contagions. We have to remember that three months ago we had six thousand cases a day, tuvimos un plebiscito en que todas las personas pudieron ver que el acceso a votar fue bastante rápido y en ese sentido tenemos que seguir dando muestras acerca de esta nueva forma de vivir, to maintain this level of contagion and not have an increase without having to rule out that there may be".