Are you prepared to help Chile to improve the health of the planet through what we eat?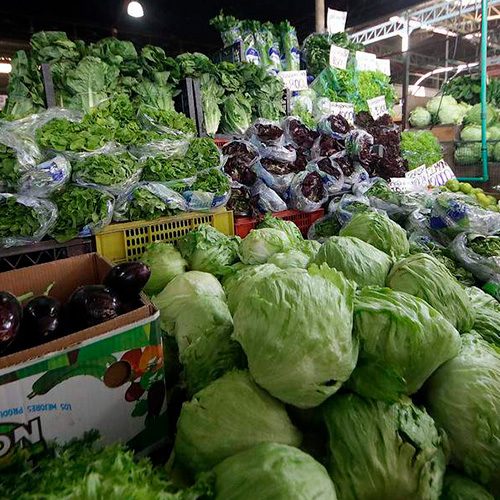 Authors: Sandra Cortes and Jenny Ruedlinger *
On April 25 it will be launched in Chile report Amidnight in the Anthropocene: healthy diets from sustainable food systems, published on January 16 in the prestigious medical journal The Lancet. Its EAT-Lancet Commission - after more than two years of collaboration among 37 experts from disciplines such as health, nutrition, environmental sustainability, food systems, Economics and politics from 16 countries- It has recognized the enormous impact that the current food system on the human health and environmental sustainability.
The report deals with how the way in which we are producing the food we eat and how we eat, as well as also you happen on our planet epidemics of malnutrition by default--more than 200 million children with hunger- and malnutrition due to excess - 38 million children overweight or obese-, and how these contribute to the rising rates of obesity and various other chronic diseases associated with diet, such as diabetes, cardiovascular disease and cancer.
Next to these diseases, the current food system determines biodiversity loss, overuse of fresh water, poor management of the soil, emission of greenhouse gases and, Therefore, contributes to climate change. For these reasons, raise the experts as a summary in this report, It is that we must take concrete actions with respect to food, countries achieve the objectives of sustainable development (ODS) raised by the United Nations and to comply with the Paris agreement on climate change.
Like this, a diet that includes more plant foods and less food of animal origin is more healthy and sustainable, as the co-Chair of the Commission, Walter Willett: "The global consumption of fruits, vegetables, nuts and seeds, and legumes should be doubled, and the consumption of foods such as meat and sugar must be reduced by more than 50% ".
A dish of 'global health', as they have named it, It should be in a volume of approximately half of the dish of vegetables and fruits; the other half, It should mainly consist of whole grains, vegetable protein sources, unsaturated vegetable oils, and - optionally- modest amounts of animal protein.
According to the Commission, a local interpretation of this universal diet is important, which must be adapted to reflect the culture, Geography and demographics of each population and its people. The authors of this report also indicate that generate the necessary changes on the diet and food system would be capable of powering the year 2050 to the almost ten billion people that we inhabit the Earth. If we continue as usual, that will not be possible, especially by environmental deterioration.
Now is the time for actions to achieve a sustainable food system offering healthy diets for a growing population. Despite the challenges, There are easily implementable actions according to this Commission, three structural axes.
Promote a global change to healthy diets: the adoption of this healthy diet, or "planetary health", It would prevent between 19% and 24% of the total number of deaths in adults, or, in other words, about 11 million deaths per year worldwide.
Chile, country with high development indicators, He might greatly benefit considering the high impact that chronic diseases in its population. According to the latest national health survey (2016-2017) There is more than 30% of adults with obesity, 40% overweight and more than 12% of people with diabetes. Despite being an agri-food power, only 15% of Chileans consume at least 5 servings of fruits and vegetables a day, minimum consumption recommendation given by the World Health Organization.
Some specific actions they consider the generation of dietary guidelines include health and environmental sustainability aspects, promoting its use for nutrition education. You must make sure, In addition, These healthy diets to be accessible to broad sectors of the population and produced in a sustainable manner. There are models that use subsidies, taxes and incentives to do so.
Improve practices in food production: to do this, the Commission proposes that it is necessary to reorient agricultural priorities, from produce large quantities of food to produce healthy foods, improving your range. Chilean studies show the widespread use of agrochemicals, where pesticides of different type are applied in agricultural areas very close to residential areas and schools.
Even more, in our agriculture, even if national regulations are respected to reduce exposure to these pesticides, several products are prohibited in developed countries and even more, they are used in not always controlled mixtures.
Our studies already show presence of these pesticides in agricultural workers and children in agricultural areas in the central zone of Chile. On the other hand, the cultivated area in Chile is dominated by three varieties: wheat, oats and corn, with more than 60% of the total country area, In addition the agricultural sector being the largest user of water, with 73% of the national total. It is estimated that this strategic resource management will be the greatest challenge in the area of climate change for Chile.
Specific actions include innovate and improve agricultural techniques, make more efficient use of water and pesticides and fertilizers, without leaving aside all the strategies available to protect biodiversity.
Reduce loss and waste of food: for the Commission, an attainable goal is to cut at least half the loss and waste of food, implying actions in education, technology and public policy. It is estimated that in our country annually generated around 4,6 million tonnes of solid waste at the level of agro-industry, losing 30% of healthy foods throughout the chain of production. This has already generated reactions, forming a National Committee to address this problem in search of preventing and reducing these losses.
According to the Commission, the proposed challenges are complex and require the commitment of many stakeholders that will catalyze the change of systems. Required, then, the participation of actors at all levels and in all sectors working toward the fulfillment of the ODS.
Much remains to be done to recognize the necessary partnership between Governments, the private sector and civil society. At the same time, other ODS that could be favoured direct way with the "planetary diet" and a sustainable food system include those who are calling for an end to poverty in all its forms, put an end to all forms of hunger and malnutrition and to ensure access to adequate and nutritious food. They are in addition, the guarantee healthy lives and well-being for all, ensure universal access to safe and affordable drinking water for all, reduce consumption and promote sustainable and responsible for resources and goods production, among these, reduce loss and waste of food.
It is also required to take urgent action to combat climate change and its impacts. For example, the weather promises under the Paris Agreement cover only a third of the emission reductions required to mimic the increase in global temperature below 2° C; conserve the oceans and seas, and use marine resources in a sustainable way; and preserve and recover the use of land such as forests and wetlands ecosystems, stopping deforestation and reduce the loss of natural habitats and biodiversity.
At last, the EAT Commission asserts that there are sufficient data and strong enough evidence to justify immediate action, Since "delaying action will only increase the likelihood of serious consequences, even disastrous". Is more, There are arguments ethical that is obligated to assume a responsibility ethics by them 10 billion of co-ciudadanos in the world, and so we have a hopeful and desirable history for the present and the future, for our children and grandchildren.
* Sandra Cortes, researcher at the Centre for advanced chronic diseases (ACCDiS ), Department of public health. Faculty of medicine and Centre for sustainable urban development (CEDEUS).
* Jenny Ruedlinger, researcher at the Centre for advanced chronic diseases (ACCDiS )
See note complete: What's going on
Photo: What's going on