Radial space: Physical and Mental Health Benefits in Older Adults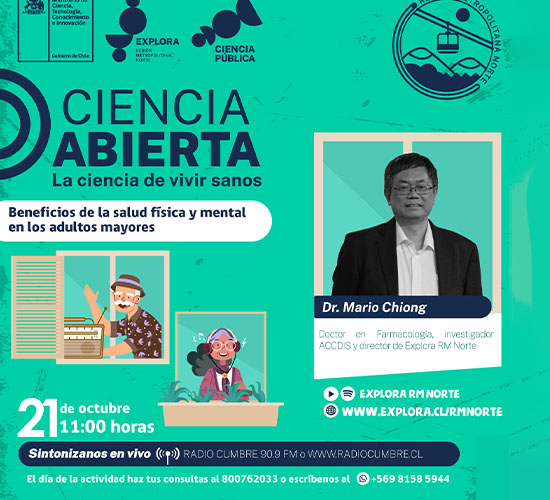 Did you know that physical activity has been shown to be one of the main factors that help decrease the incidence and progression of all cardiovascular diseases??
Exercise also improves people's mental health and also plays an important role in preventing physical deterioration., Cognitive
From this topic, Dr will talk. Mario Chiong, PhD in Pharmacology, director de Explora RM Norte e investigador ACCDIS en Radio Cumbre
Don't miss it!