Epidemiologist and "slight improvement": Low positivity indicates ability to test and non-infectivity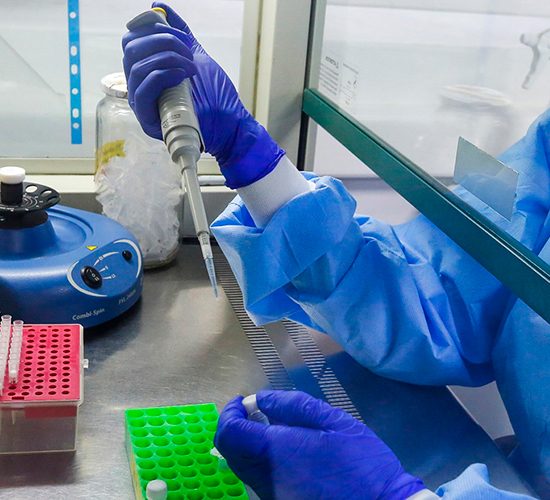 Although the current numbers "fill us with hope", we must keep an eye on hospital capacity and the reproduction of the virus, expo catterina Ferreccio.
It stated in the Cooperative that the relaxation of restrictive measures cannot be assessed until it has "15 percent or more of free UCI beds".
Epidemiologist Catterina Fereccio, member of the Covid Advisory Council-19, landed the concept of "slight improvement" Ministry of Health on the state of the pandemic in Chile and stated that, among the outstanding indicators, positivity rate only shows the ability to test, but it's not a reflection of coronavirus transmission.
On today's balance sheet. Minister Enrique Paris emphasized that there was a 14 percent reduction in nationally confirmed cases over the past week, and also that the rate of positivity - confirmed contagions with respect to PCR- dropped daily by three percent since Tuesday (29,94 to 26,64 percent); that's as the accumulated positivity continues to rise and stands at 25,27 percent.
In conversation with What's Left of the Day, the expert explained that three indicators must be measured in the pandemic, and one of them "is that the rate of reproduction drops (Rt) of the epidemic, that one case no longer infects two, No one".
In this context, affirmed that "positivity rate is an indicator of our ability to research", Chile considered to have exceeded one million tests with almost 260 thousand confirmed cases, "but not how infectivity or human-to-human infection".
"Latitude to mount Primary Care"
In the same sense, noted that "when one goes into a frank decline in transmission and (the Rt) is under 1,0, you can breathe".
But also, held, to assess in relaxing any restrictive measures, "you have to look at what's going on in hospitals, in the ICU, with the fans and the people who are being hospitalized in offices", since "as long as it doesn't clear and we don't have 15 percent or more free beds in the ICU, we can't think of anything but keeping the situation as controlled as possible".
In addition, you have to consider that "there is capacity of the hospital system to receive (Patients) not just Covid, but get back to normal; and the third, have the detection system mounted, tracking and isolation of the cases that are going to continue to occur, because they're going to keep happening for a year".
Questioned, in this context, What "we've been super slow in assembling the Primary Care response, we're just forming it, the practical documents for them to work in terrneo still do not come out, And we're three months away (that the coronavirus arrived in Chile); it's the one that's going to allow us not to have quarantine, because it's the one who's going to be controlling that there's no community transmission, because they're going to detect and isolate".
Anyway,, appreciated that this "slight improvement" who's been mentioning the Minsal "we read it as a positive response from the population, that fills us with hope, follow this trend", So what "it helps people know the effort we're making", but considering "the previous experience and the mistake we made of lowering hands prematurely".