Dr. Sergio Lavandero assumes as a University Senator and receives Andrés Bello Medal
November 29, 2018

Posted by:

ACCDIS

Category:

News

,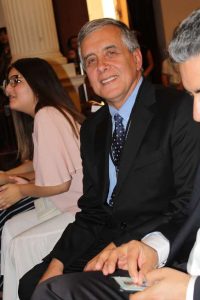 Within the framework of the celebrations of the anniversary 176 of that House of studies, the director of ACCDiS received the award after its incorporation to the University Senate.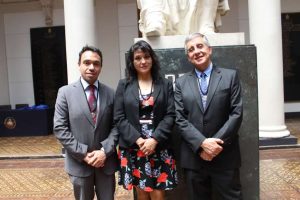 In a ceremony held on 26 November, the University of Chile recognized the new members of the University Senate for the period 2018-2022. Among the new members of the top governing body is the director of ACCDiS, Dr. Sergio Lavandero, who took on 13 September as cross academic Senator.
This recognition was delivered for the first time in twelve years the new Senate authorities, those who received the award from rector Ennio Vivaldi, who also presented symbolically sheet summary of the institutional development Plan (PDI) University, which precisely was approved by the Senate in order to orient to the roster until 2026.
Doctor Lavandero, In addition to his role as director of ACCDiS, serves as Professor titular of the faculties of Chemical and pharmaceutical sciences and Medicine of the University of Chile and, During his term as Senator, It will integrate the permanent commissions of institutional development and teaching and research of the entity.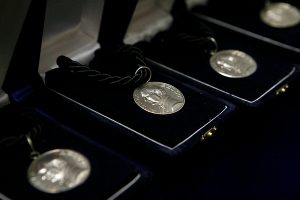 Images: ACCDiS/University of Chile