Unstoppable Covid: 200 communes record case hike in 7 days, several with increase "very large"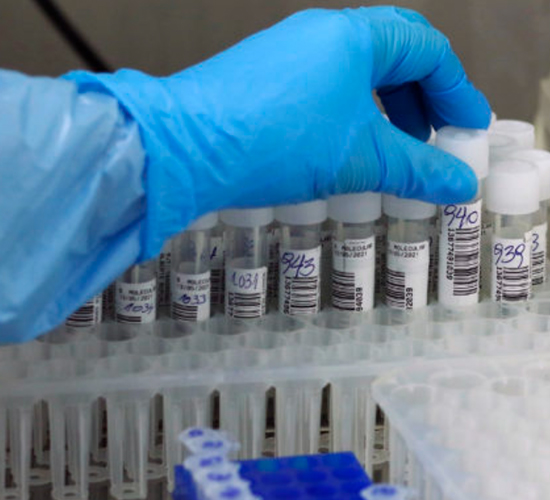 Sunday, President Sebastián Piñera led the reception of a shipment of 2,2 million doses of the CoronaVac vaccine from Chinese lab Sinovac.
This number caused the number of doses received in the country to reach 19,2 million, of the 40 million that the Government has pledged to insure for the population.
At the event, the Representative noted that during this week – the day has not yet been specified accurately – it will begin to implement a mobility pass, identification that will grant greater freedoms to people who have completed their inoculation.
This decision taken by the Government takes place in a context in which contagions continue at worrying levels.
In his latest report, Ministry of Health (Minsal) reported 6,519 new cases of coronavirus and 41,510 active cases were reported in the country. In addition, the epidemiological curve does not show a beneficial scenario.
A positivity of '9,02% after taking 65,339 tests PCR and the Department of Health Statistics and Information (Give) incorporated 132 people into the number of pandemic-linked decesses.
In addition, the Minsal report reported 2,980 patients taking covid-19 are in UCI rooms, 2,462 of them in mechanical ventilation, with 248 critical beds available.
Covid-19 doesn't stop in Chile
Against this stage, the data communication engineer and specialist, Ernesto Laval, claimed that if no action is taken to control the situation, the numbers will continue to worsen.
Based on personally worked data, the expert assured that 200 communes in the country recorded a rising of cases in seven days and that 45 of these belong to the Metropolitan region.
In addition, Laval focused his analysis on the communes with more than 50,000 inhabitants who recorded increases of more than 40%, which in his view is "very big".
For example, these are some of the communes that were affected by this rise, considering the seven days specified by the analyst:
– Vitacura, with a 91,3% in 7 days.
– Maule, with a 70,4% in the same period.
– Providence, 65%.
– Ñuñoa, 63%.
– Chillán with 49,2%.
In his analysis, Laval included other communes such as St. Vincent, Rancagua, Osorno and Coyhaique.
vaccination
On the vaccination process, a 63,29% of the target population has received the first dose immunization.
On the other hand, a 50,65% of that group has already completed your inoculation process.
Hospital infectologist Barros Luco, Ignacio Silva, stressed that vaccines have had an effect on their purpose, which is decrease the number of critically-state patients.
Epidemiologist and advisory board member covid-19, Catterina Ferreccio, declared that the rise in cases is due to the you still don't get to herd immunity and that even with a 100% effective vaccine there would still be cases if there are only 50% of the vaccinated population.
On the same line, Catholic University physician and public health expert, Juan Carlos Said, noted that another factor influencing the rising cases was the new variants of the SARS-CoV-2 virus, which are more contagious and strongly affect the younger population, which does not yet reach a high number of vaccinations.
Authorities called for no trust, pointed out that it is necessary that continue to maintain all health security measures, like a mask, hand-washing, use of alcohol gel, and also indicated that it is important to continue the vaccination process.
This Monday, in both, the vaccination schedule begins to govern for people between the age of 29 and 26.
This process experienced a complex day yesterday. For example, at the Mapocho Cultural Center, the vaccination process was announced for over-30s, including the second dose between noon and 15:00 hours.
However, the procedure was described as "chaotic" because what was not reported is that there were only 130 doses and the number of people who came to inoculate significantly exceeded the number of vaccines available.