Open Science: The mysterious world of depths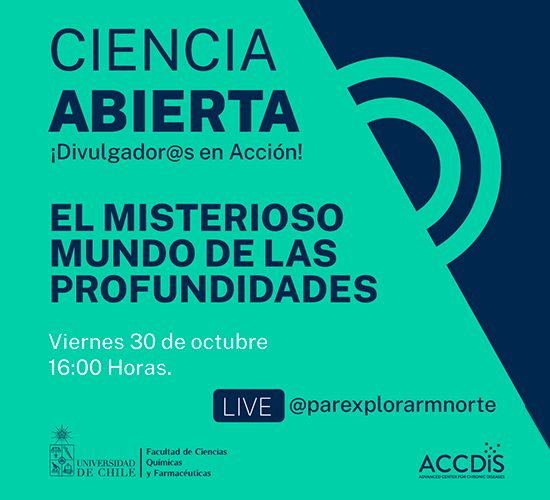 Cuando pensamos en el océano, siempre nos imaginamos la playa, las rocas, los delfines, las algas, los peces, las olas. El océano cubre el 70% de la superficie del planeta, However, conocemos poco menos del 5% de todo el volumen de nuestro océano global.
La máxima profundidad del océano está en las fosas marinas, sobre los 6.000 metros de profundidad ¿quiénes habitan estas zonas? ¿cuáles son las dificultades para alcanzar esas profundidades? ¿Por qué es importante conocer estos ambientes? 😱🤔
De esto nos conversará Bárbara Léniz Genta, Bióloga marina del Instituto Milenio de Oceanografía el viernes 30 de octubre a las 16:00 hours by the Facebook of our PAR Explore RM North.