Talk: How engineering helped in the crisis of the pandemic and won one of the most important awards in the area of science?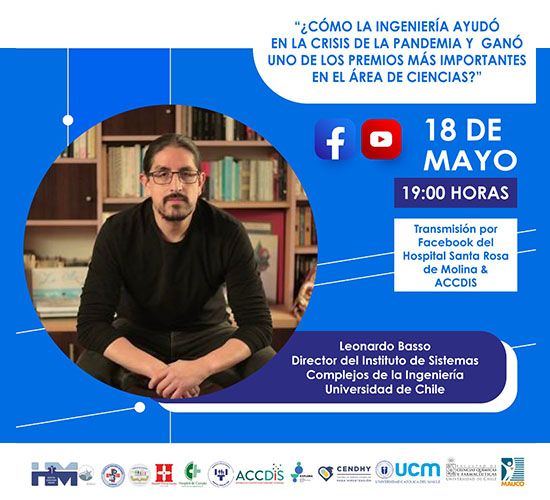 Within the framework of the II School Science Fair "Science and Health Care", organized by ACCDIS and the Hospital de Molina. Te invitamos este 18 de mayo a las 19:00 hours to join with Dr. Leonardo Basso, Director del Instituto de Sistemas Complejos de la Ingeniería de la Universidad de Chile quien nos contará cómo la ingeniería ayudó en la crisis de la pandemia y obtuvo uno de los premios más importantes en el área de la ciencia.
Join the conversation through our Facebook and hospital Molina Santa Rosa.
18 de mayo, 2022

19:00 hours
Don't miss it!