A blood test could prevent gastric cancer
December 11, 2020

Posted by:

ACCDIS

Category:

News

,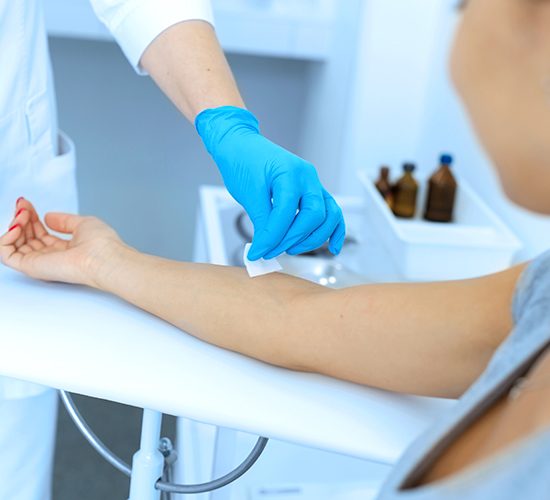 Chilean scientists work on a blood test that can prevent and monitor gastric cancer. This is a process that does not require anesthesia, is less invasive for patients and results are obtained faster than an endoscopy.
Gastric cancer is one of the leading causes of cancer death in the world and although its incidence has dropped since the 1970s, currently still represented the third cause of death malignant tumors in both sexes.
The incidence of this cancer varies between, locating Chile countries with the highest rates, next to Japan, Costa Rica and Singapore. In Chile they die at around 3.000 people a year from gastric cancer and according to official information there are regions high mortality such as Araucanía and Bío Bío, others of intermediate mortality as a central area and some of low mortality such as Arica and Antofagasta.
And despite our country's multiple efforts to provide timely diagnosis, there is currently a long list of patients waiting for an endoscopy, causing 90% of gastric cancer situations to be detected in an advanced stage and with little chance of survival.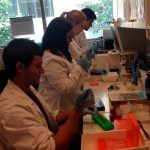 This is the challenge that was raised and seeks to solve the principal investigator of the Advanced Center for Chronic Diseases (ACCDIS), Dr. Alejandro Corvalán of the Pontifical Catholic University of Chile, who together with his team made up of María José Maturana of the PUC, Benjamin García Bloj of the Universidad Mayor and Fernando Alarcon Hardy of ATRUS Advisors in the United States, recently received the award of their project and are in the process of creating a new spinoff from the Pontifical Catholic University of Chile called Ilico Genetics, a diagnostic company for precision medicine, with a first product focused on non-invasive diagnosis of gastric cancer.
"Currently the most effective test for gastric cancer is an endoscopy and while it is true, which is an effective process is not necessarily efficient, because it's expensive and invasive for patients, because you need to numb the person and remove a sample of tissue from your stomach. On the other hand, this test does not allow for early detection of cancer and not by the, but rather because when the cancer is early stage it is asymptomatic and is often confused with other pathologies such as gastritis or stomach ailments, for which it would not be necessary to apply an endoscopy", explained Fernando Alarcon, project researcher.
"Gastric cancer is a curable disease as long as it is detected early, where 9 out of 10 people survive more than 5 years, however, 90% of diagnoses are currently detected in advanced stages and with little chance of survival", commented Fernando Alarcon, project researcher.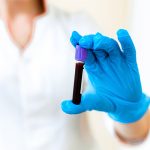 The proposal developed by the research team is based on a blood test, which does not require anesthesia, it's less invasive for patients and the results get faster, allowing early detection of cancer and helping to decrease the extensive waiting list for endoscopies "We do not seek to eliminate endoscopies, but rather complement it and with the results prioritize who is most at risk of gastric cancer or who needs this test more urgently", dr.. Corvalán who also added, that this molecular test would improve diagnostic times, because it is a blood sample, 200 tests a day could be tested, while chile's best lab, currently only 12 patients can be treated.
This blood test doesn't seek to eliminate endoscopy, which is the most effective test for gastric cancer, the goal is to complement it and serve as a pre-instrument for this invasive diagnosis, contributing among other things, to decrease the extensive lists of patients waiting for an endoscopy, said Dr. Corvalán, project leader and ACCDIS researcher.
The researchers stressed that the results will not define whether or not the patient has cancer, but it does show in large percentage the risks of suffering from this pathology, then depending on the result of the blood test the patient should be done or not an endoscopy.
On the other hand, Fernando commented that this project could be used as a preventive gastric cancer campaign by health authorities in the country, allowing to evaluate over time the possibility of developing this disease. "This is the first molecular test on the market that detects less invasively high-risk injuries, either premalignant (before there's cancer) or neoplastic (when there are already cancer cells), added.
Another attribute of this blood test, is that it will contribute to monitoring the response to gastric cancer treatment, because currently the only way to measure how effective or unerated the treatment is endoscopy, however, this blood test could look at whether the viral load of low cancer was maintained or maintained and assess whether it is necessary to continue with other chemotherapy sessions or on the contrary it is sufficient, which results in less harm and savings for the patient.
Next steps
Once the UC spinoff is approved, Ilico Genetics to seek private financing to boost business development. The research team was one of the projects selected by Brain Chile -scientific-technological-based entrepreneurship acceleration programme-. They were awarded the FONDEF VIU 2020 call and await the results of new national and international calls, to perform technical validation and analytical verification together with the Arturo López Pérez Foundation, Immunocel, PUC, Major University and various cohorts where these tests will be applied.
By 2022, approximately, blood test can be replicated, sold and used for clinical and research use only.