The call to participate in PIPE 2023 is now open!
June 1, 2023

Publicado por:

ACCDIS

Category:

Events and Calls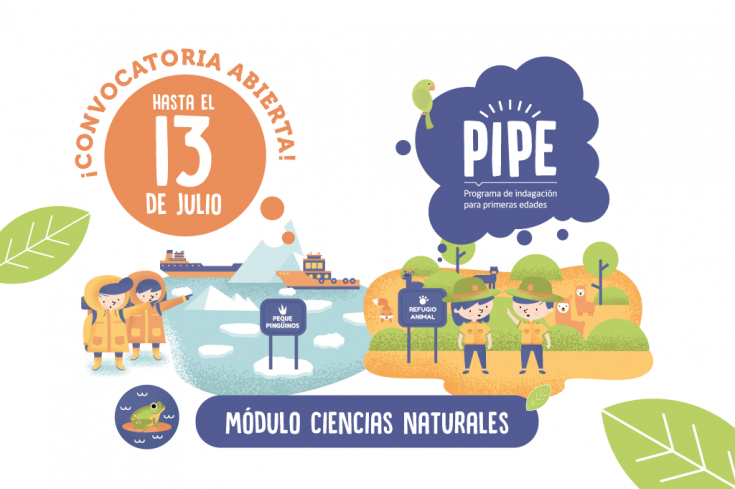 If you are a Kindergarten Educator, Kindergarten Education Technician, Differential Educator or Psychopedagogue from an educational establishment of the 20 communes belonging to the North RM (Cerro Navia, Hill, Conchalí, Curacaví, Huechuraba, Independencia, Lampa, The Countess, Lo Barnechea, Lo Prado, María Pinto, Padre Hurtado, Providence, Pudahuel, Quilicura, Quinta Normal, Recoleta, Renca, Tiltil, Vitacura) we invite you to apply to the Inquiry Program for Early Ages (PIPE) Natural Sciences.
PIPE is a science teaching initiative for children in middle and transition levels of kindergarten education, aligned with the national curriculum. Through the promotion of the active role of girls and boys and the execution of semi-structured and playful learning experiences, it seeks to develop the necessary competencies so that they can understand and know the world around them.
This year we will work on the Natural Sciences learning area. PIPE will be divided into two modules according to the educational level: (1) "Animal Shelter, caring for animals" for middle school students. In this module children will learn about the importance of knowing and protecting animals, their different habitats, stages of development, etc.; and (2) "We are Little Penguins", for transition levels. Its main focus will be to learn how certain materials behave in such a fascinating and extreme space as Antarctica.
To be part of the program, those interested should:
Complete the application form
Attach a letter of commitment from the director of the Kindergarten or Educational Establishment and the applicant.
Review the terms and conditions of the open call