Online seminar: science in early ages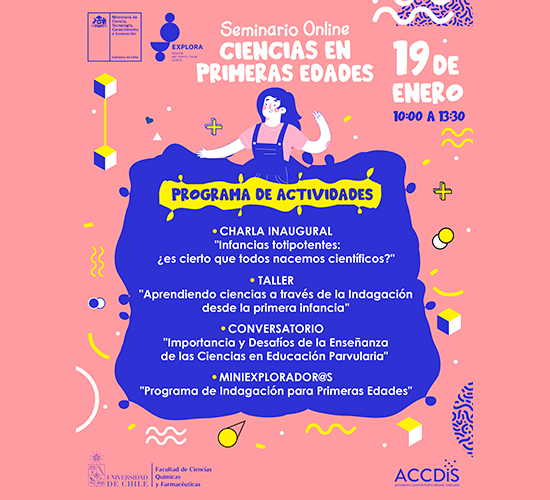 Our North RM Exploration Program, invites kindergarten educators, technicians in peer education and differential education teachers to participate in this free meeting, to participate in the seminar "Sciences in early ages", which aims to motivate early childhood science learning and teaching.
Interested parties must be part of an educational establishment, whose commune is one of the 17 that make up the PAR Explora RM Norte: Lo Barnechea, Ñuñoa, Providence, Pudahuel, Quilicura, Recoleta, Renca, Santiago, Tiltil, Vitacura, Hill, Conchalí, Huechuraba, Independencia, The Queen, Lampa and Las Condes. They will be able to apply for a maximum of two people per establishment.
Program of the Day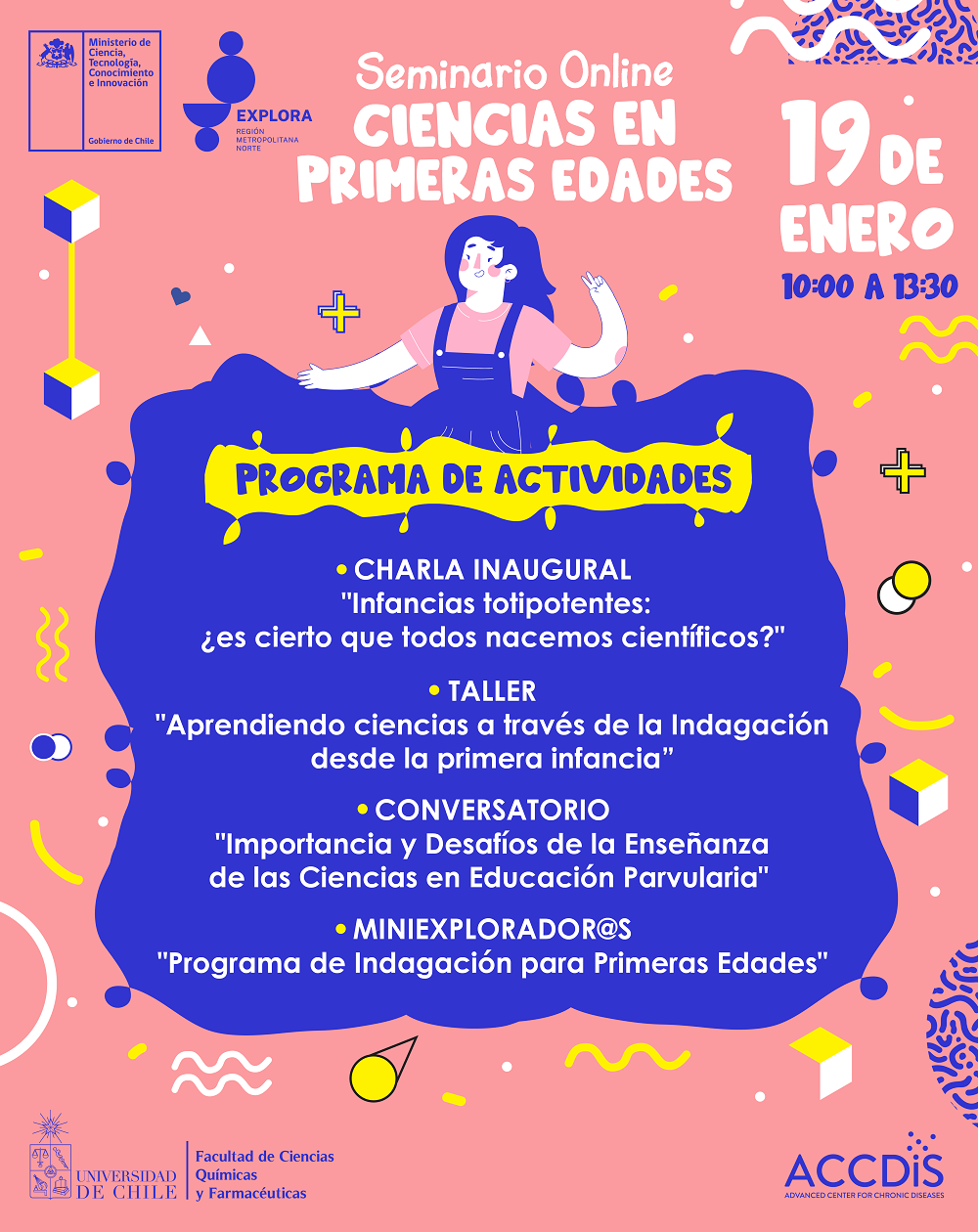 Registration form HERE