Project "Mauco" delivered its first results and will not be interrupted by the pandemic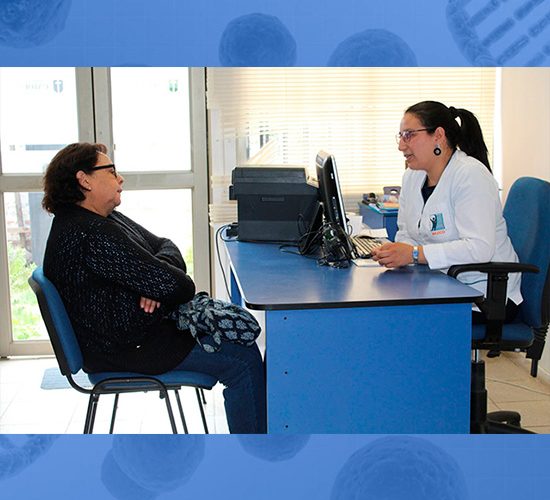 In 1948, in the towns of Framingham and Newton, in Massachusetts (USA), It took out one of the most important epidemiological studies on cardiac and vascular peripheral pathology.
The "Framingham" cohort consisted of 5,209 men and women -between 30 and 60 years old- that it had not developed symptoms of any cardiovascular disease, suffered a heart attack or stroke, by which, they were studied for years, yielding results, that you were later called as "risk factors".
In Chile, specifically, in The commune of Molina, a cohort with a target population reaching 10 thousand people is being developed since the end of January 2015, called the "Mauco" project, which seeks to study what factors influence or prevent the development of major chronic diseases affecting the population: Diabetes, Obesity, respiratory diseases and dementia.
But the most important thing is that the cohort seeks to know the natural history of aging and the most prevalent chronic pathologies, particularly, cardiovascular disease and cancer.
Among the experts involved in this research, professionals and pre- and post-graduate students from the Pontifical Catholic University of Chile are (PUC), University of Chile (UCh) and the Catholic University of the Maule (UCM).
"Mauco" is a central project of the first Advanced Center for Chronic Diseases in Chile (ACCDiS ).
FIRST ADVANCES
The doctor, Laura Andrea Huidobro M. PhD, MSc, Department of Preclinical Sciences at UCM School of Medicine, explained that before arriving the Coronavirus pandemic in Chile, the "Mauco" project had been in operation for five years.
"We had recruited 9,421 participants, of which, 5 thousand 152 are women (54,7%). 83% of participants had already been re-examined by year two, and a 27,3% to year four of follow-up. There are numerous contributions of 'Mauco' to the scientific community, although we can only detail those that have already been published by the respective authors. In general, the first analysis of the follow-up of the cohort was carried out with 8,970 participants, a 56,3% women, who are discreetly lower than men and have lower schooling", indicated the specialist.
The majority of the population studied is a public health user (78%). At the same time, almost all the dwellings that inhabit have solid floors, drinking water, Sewer, a refrigerator and most use gas or electricity to cook and firewood or charcoal to heat up. Fewer homes have a computer, Car, pets or farm animals. Another revealing aspect is that women have a worse perception of their health than men.
"Women have more digestive symptoms (in special, bile colic), more respiratory diseases and three times as many osteomuscular diseases. Depressive symptoms are more common in women (twice as much as men) and we don't find any differences in cognitive measurements", said.
MEN AND WOMEN
The doctor added that "men have worse lifestyle habits. They reported consuming three times more alcohol a week than women, have more risky alcohol intake and nearly three times as abusive alcohol intake per occasion. More men have high consumption of sugary drinks, processed meats and lower consumption of vegetables and fruits. More men are smokers or former smokers", indicates the study that is still in development.
At the same time, men have more hypertension and electrocardiographic alterations. On the other hand, women are more obese. Both men and women have equally high prevalence of fatty liver, but women have a higher prevalence of cholecystectomy and gallstones. Men have more high fasting glycemia, more hypertriglyceridemia and higher levels of liver enzymes.
Metabolic syndrome that indicates risk of diabetes and cardiovascular disease is more common in women, but men are 14,6 times more cardiovascular risk than women at 10 years, according to the Framingham indicator,
"A 15,7% of our population is diabetic, but less than half is in control, as only 45% of those who reported being diabetic were on diabetes medication. A 61,1% of participants are hypertensive and, of those who knew his condition, only 54% are under treatment. A 39,4% of participants are obese", said.
"The prevalence of obesity and hypertension are equivalent to the Chilean population of the same age, according to the National Health Survey. However, the prevalence of diabetes is lower than the national (22,4%)", Added Dr. Huidobro.
Hospitalizations
On four-year follow-up, 182 hospitalizations were also identified in 821 participants. In the breakdown, an 8,5% was for cancer and 10,2% for cardiovascular disease.
"We've had 137 reported deaths., for cardiovascular disease a 27,7%, and 26,3% for cancer. Diabetes is a risk factor for hospitalizations of cardiovascular and respiratory cause, and for cancer mortality and respiratory cause.
Hypertension and obesity were also associated with increased risk of hospitalization. Alteration of liver enzymes and reduced expiratory flow (lung capacity) they were also at risk of hospitalizations", indicated the academic of the UCM.
This is how studies introduced in "Mauco" have shown very early alterations in cardiac function in people with cardiovascular risk factors. Another study showed that diabetes is associated with fragility in older adults, which means an increased risk of hospitalizations and health events.
A third study showed that polypharmacy (five or more drugs) is less common in this population.
"By comparing the medicines our population receives, it could be that we were subtreating depression and other diseases", detailed Huidobro.
"MAUCO" CONTINUES
In times of coronavirus pandemic, the "Mauco" project continues to monitor participants.
"Now we are mostly in the follow-up of year 4. However, given the contingency, we are taking every precaution to prevent contagion and, more still, we are with an education program for our participants", said the doctor.
"The ground trips are suspended and in the module only works one shift in person, so that, if a case appears on the team or is known from close contact with Covid positive, we change the shift and thus avoid suspending attention", Pointed out.
He stated that "the rest of the team conducts telework, phone calls to participants and meetings four or more times a week with the local team, Santiago's team and collaborating institutions such as Molina and Curicó hospitals and the municipality of Molina"
He warned that "we are conducting a survey on the perception and impact of covid, which has given us a lot of information about what the population of Molina thinks. Like this, we know that the main concern of the participants is their health and that of their family; accordingly, most avoid contact with other people so they are safe".
"About 40% feel worried and psychologically affected by the epidemic. Only 1% reported coronavirus symptoms, only 4 (0.4%) were close to a case with Covid-19", said.
On the other hand, news about Coronavirus is avoided by 38% and followed by 30%. As for the symptoms of covid-19 suspicion, the most common was a headache (24%) and the lesser the fever (1%). The most challenging preventive measures were the use of a mask and avoid social gatherings; the easiest was to wash your hands, revealed Molina's study.
"We have also presented projects to fund serological studies (antibodies) and genetics (Coronavirus and those affected) and we hope to get those funds so we can study this pandemic in depth", detailed the doctor