Women scientists: Learn how they contribute to the environment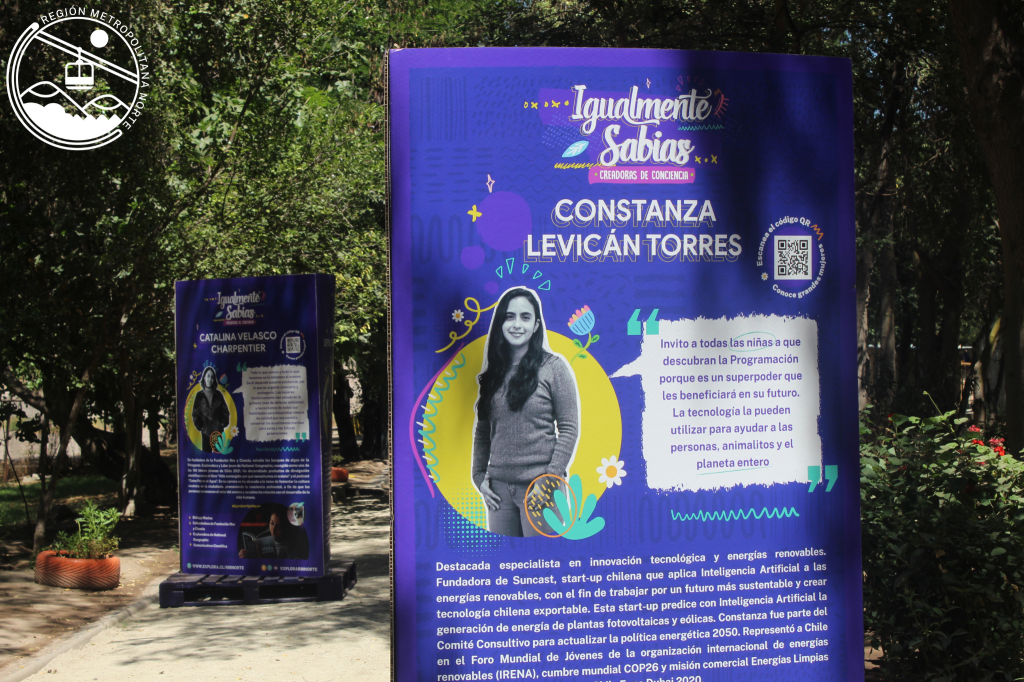 At only 29 years old, Constanza Levicán Torres is founder of Suncast Chilean start-up that unites Artificial Intelligence with renewable energies, in order to work for a more sustainable future and create exportable Chilean technology. Fabiola Sepulveda, She is also one of the featured researchers in the exhibition, Among its lines of action is the search for alternatives to agricultural burning and promoting agroecology.
Equally wise "Creators of consciousness" It is the traveling exhibition that highlights the work of twelve women who carry out research, technological developments, innovations or dissemination activities in areas related to the care and protection of the environment, organized by Proyecto Asociativo Explora Región Metropolitana Norte, of the Ministry of Science Ministry of Science, Technology, Knowledge and innovation.
From November to March, the exhibition has visited various places in Santiago, among them the Pedro Lemebel Public Library of Recoleta, Pablo Neruda de Recoleta Bibliopark, Primary Environmental Care Center (CLOAK) of Pudahuel, Til Til Cultural Center, Gabriela Mistral Education Museum, Library of Santiago and is also available in its virtual format on the project website (See here).
Learn how some of the scientists contribute to the environment:
Application of artificial intelligence to renewable energies
Constanza Levicán Torres She is the founder of Suncast, start-up chilena que nació en el 2017 con el objetivo de acelerar la transición hacia las energías limpias.
Within Suncast's scope is solar and wind energy prediction, that is, predict the power generation of photovoltaic and wind power plants with high-precision models to comply with current regulations, "We also work with Soiling prediction., We can predict when and how many times the cleaning of the photovoltaic panels of large parks should be carried out, this represents cost reduction and automation of traditional processes," explained Constanza.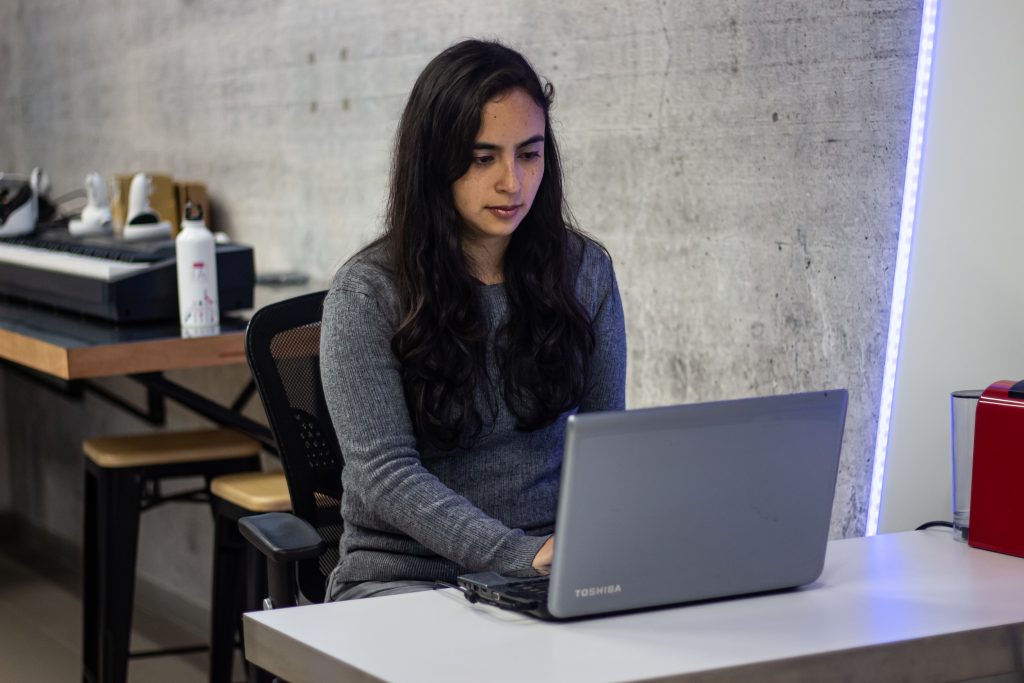 Agroecology and knowledge exchange with the agricultural community
In its commitment to promote sustainable agriculture, INIA La Platina works in a committed way with the farmers of the Metropolitan Region, promoting sustainable and viable practices in the management of their agricultural waste.
Fabiola Sepulveda trabaja en INIA La Platina desde hace 10 años y a través del financiamiento del Gobierno Regional Metropolitano de Santiago y su Consejo, a project called "Adaptation to climate change" was developed: prácticas alternativas al uso del fuego en el sector agropecuario de la RMS" el cual reúne a más de 45 agricultores y agricultoras, which were incorporated into the production chain, se realizaron capacitaciones a más de 800 personas en prácticas alternativas al uso del fuego, and three chippers were made available to the community, in the communes of San Pedro, Melipilla and Curacaví.
"All of the above, in order to facilitate and promote the correct use of their waste, giving them added value and improving their soils, production, biodiversity and moisture retention," said Fabiola.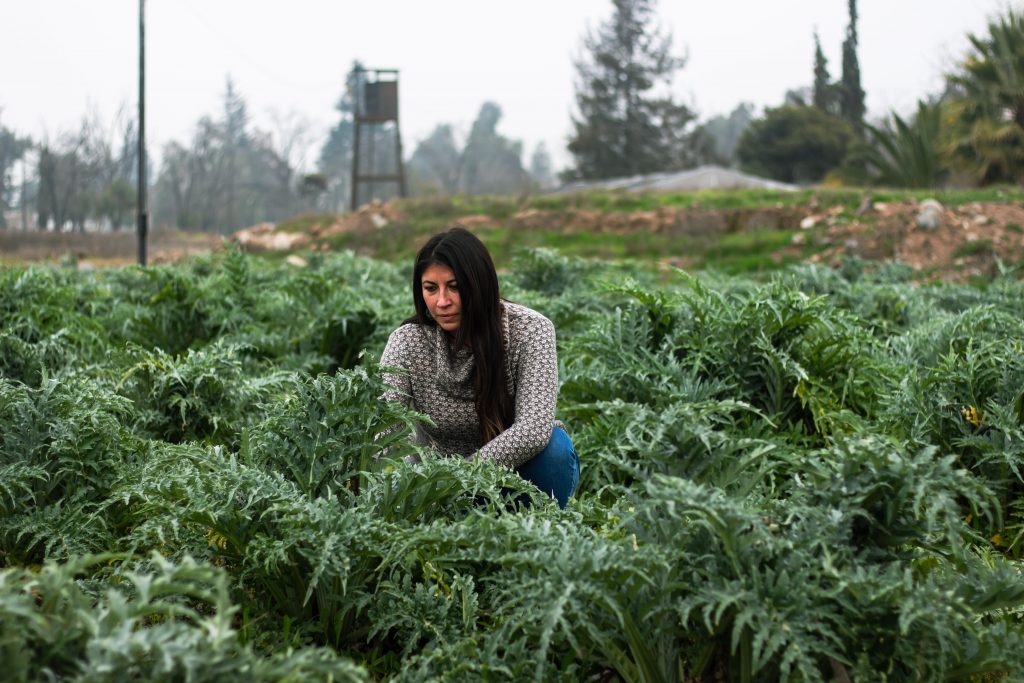 Genomic studies of fruit trees to face the challenges of climate change
Lee Ann Meisel cuenta con más de 20 años de experiencia académica y es una de las pioneras en la investigación genómica de Chile. These studies allow us to understand the genetic level (genotype) which gene or genes play a role in a trait of interest (phenotype), and also understand the interaction of genes with each other and with their environment, Lee explained.
"For example, Genomic studies of fruit trees, like cherry trees (Prunus avium), are helping in the identification of molecular factors associated with flowering, pollination, Maturation and accumulation of antioxidant compounds, among others. This information serves as a tool to better understand the process of fruit development and growth., and how they relate to their environment," he added.
This knowledge can be used technologically to optimize the application of growth regulators in the field., Implementation of genetic improvement programs to produce better quality fruits post-harvest which will help minimize food loss, among others. These new tools are expected to help transform the fruit food chain to a sustainable food system., The researcher concluded.

New addresses to visit the exhibition during March
Within the framework of the commemoration of Women's Day commemorated on March 8 of each year, Next Tuesday, March 7, from 11 am the exhibition will be inaugurated at the Tiltil Cultural Center located at Arturo Prat 215. The inaugural talk will be in charge of Dr.. Carolina Leon Valdebenito, biologist and head of the Center for Research in Natural Resources and Sustainability of the Bernardo O'Higgins University who will talk about "Sustainability Science for Nature Conservation". Free admission.
También se podrá visitar la exposición en la Biblioteca de Santiago – Sala Juvenil – de martes a viernes desde las 11 hasta las 19 horas y los sábados y domingos desde las 11:30 hasta 17 horas.