Medicine: HYGIENE IS AN IMPORTANT PART OF THE NEW POST COVID 19 NORMAL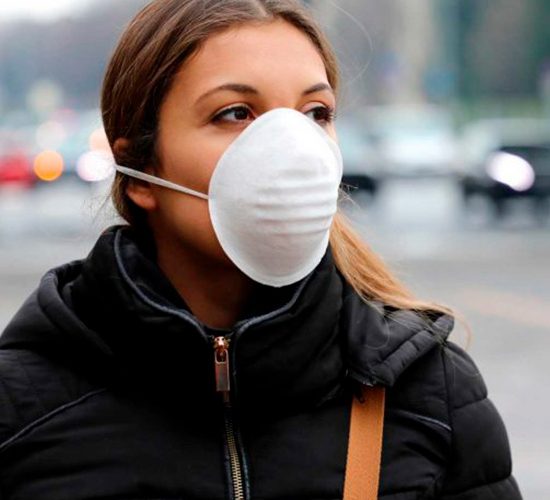 While the critical effects of Coronavirus increase every day, a positive aspect is that mostly the population learned healthy habits, how is the frequent and correct hand washing and the use of a mask to avoid infecting healthy people, dr.. Andrea Huidobro, Faculty of Medicine, Maule Catholic University.
"The new normal does not mean that COVID19 is over, will continue to circulate in some way in the population and if it's not this, it will be another virus, Therefore, the new normal must be incorporating what we have learned", said Dr. Andrea Huidobro, epidemiologist and academic from the Department of Preclinical Sciences of the Faculty of Medicine of the Catholic University of Maule (UCM), when asked about how the call new post-COVID19 normal is visualized.
And it is that actions so invisible until months ago, as it is to wash your hands well and often, use alcohol gel to replace soap and water, wearing masks when we're sick so as not to infect other people, clean and disinfect surfaces - especially those that are frequently touched -, among others, today they are crucial to controlling the pandemic and according to Dr.. Huidobro, will be part of the new normality with hygiene very present.
"Hygiene prevents many diseases, not just COVID19. The pandemic starts, Grows, reaches a peak and decreases, and during the time it decreases there may be recurrences or eventually seasonal flare-ups or seasonal recurrences may occur as it is in the case of influenza. When a pandemic goes on its rise, the idea is to keep that growth curve as low as possible so that it doesn't collapse the capacity of health services and that's our task now", explained the Dra. In Epidemiology and Academic School of Medicine at UCM, Andrea Huidobro.
When asked about how we can find out if the most complex period of the disease is occurring in Chile, UCM epidemiologist, noted that "If each person infects less than another person, the pandemic will be controlled and decreased, that's why there is an emphasis on measures of social estrangement and masks, so that each contagion does not transmit the virus to more than one person, otherwise the pandemic will continue to grow", said.
Winter arrival
Next to COVID19, the arrival of winter brings with it a series of diseases typical of the season such as influenza, pneumococcal, among others, and that's why the importance of the call to get vaccinated.
"People who failed to get vaccinated should strictly follow the recommendation measures to avoid getting, if these diseases occur the phenomenon is worse, but also if many people get sick from other diseases such as influenza or pneumonia will add to those with Coronavirus and the risk of health system collapse is much higher", explained the Dra. Huidobro.
The expert clarified that there is no evidence that COVID 19 is most affected in winter or that it increases its ability to infect, but he warned that "What we do know is that in winter being in more enclosed spaces and with more people, then again the key is to use masks and maintain social estrangement so as not to mean new risks", said.
By consulting you on what elements might indicate that COVID19 is ending its cycle, UCM Medical Scholar, he argued that "An alternative is to discover an efficient and available vaccine for the entire population, it's unlikely, but that would cause the pandemic to shut down. The other alternative is that so many infected people are and therefore become immune that the susceptibles who fence are so unlikely to cross paths with a carrier that simply does not spread", said.
The COVID 19 pandemic may end, explained the Dra. Huidobro, but the social and psychological pandemic, warned the expert, will still be present. "We must be attentive to people who will continue to be afraid that something similar may arise or that is left with chronic distress of difficult management, we must be vigilant as we must help these people", detailed.
It should be noted that Dr.. Huidobro, is part of the MAUCO study, which investigates the first cohort in Chile - since 2014- factors that influence or prevent the development of chronic diseases - cancer, cardiovascular disease and diabetes-, team that today scientifically investigates the results of a COVID 19 Survey.