Learn about our ACCDiS research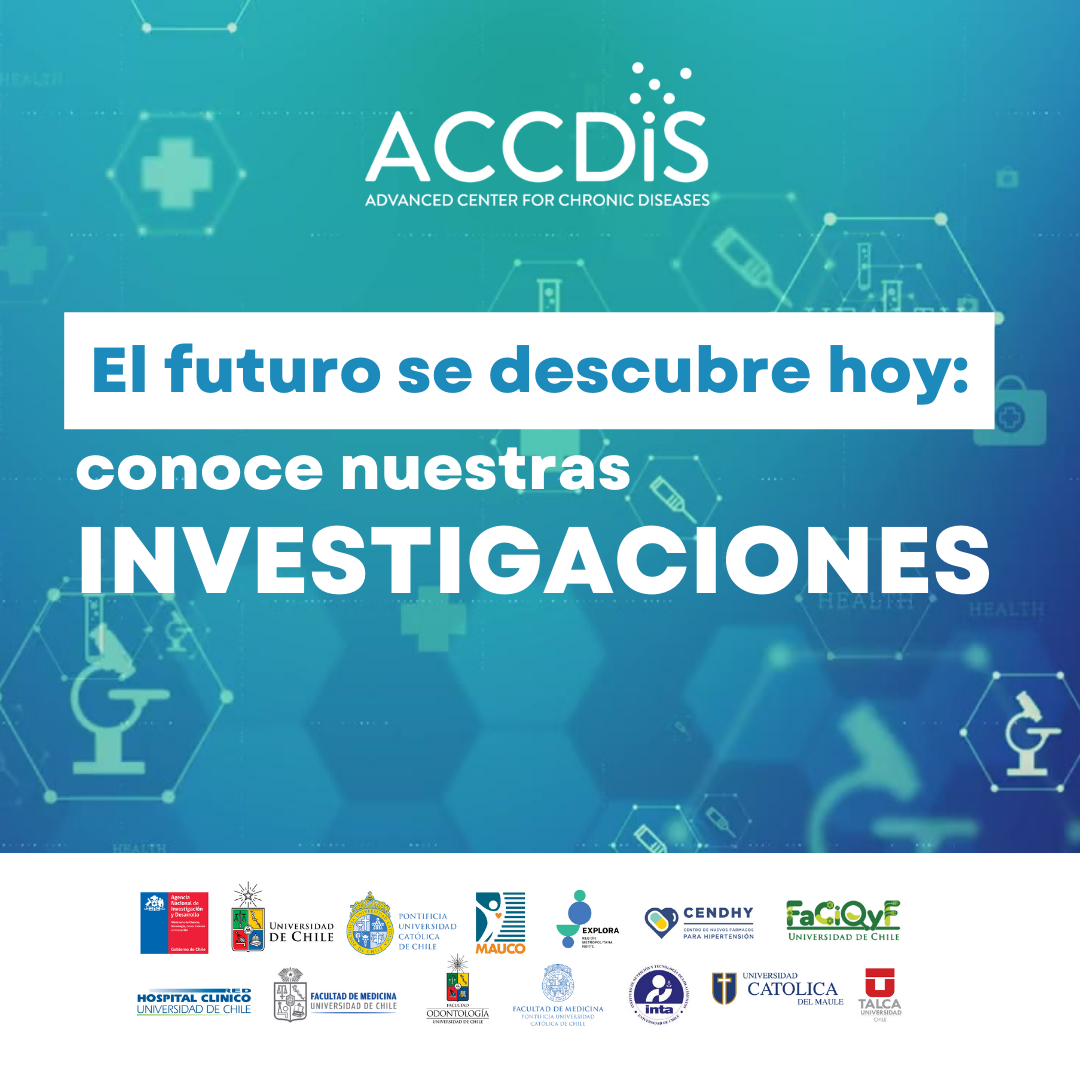 During this year, ACCDiS will conduct an information campaign highlighting the Center's discoveries, advances and areas of study, with the aim of bringing the community closer to science and being a reliable spokesperson for the main results in chronic disease research.
From the principal investigators to the Center's postdoctoral students and thesis students, they will be part of this multidisciplinary team that will participate in this informative campaign.
The videos will offer a behind-the-scenes look, providing an experience directly in the labs and research spaces. Through short interviews with the Center's scientists, you will learn about their motivations, challenges and achievements, and discover how they are transforming the world with their research.
Follow us on our YouTube channel (See here) so you don't miss any video. We will be posting new episodes on a regular basis.