Lactadherin protein with two sides
Chilean researcher seeks to stop breast cancer metastasis
In the framework of World Breast Cancer Day, Commemorated on October 19 of each year, the Dra. Lorena Lobos, researcher at the Centre for advanced chronic diseases (ACCDIS) and the Center for Regenerative Medicine of the University of Development reported on the latest scientific advances of its research, who together with his team study the protein called "Lactadherin" and its relationship with the generation of tumors and metastases in breast cancer.

For three years, The team of researchers is studying the history of how a protein that was known to be a molecule with a beneficial role, changes when breast cancer breaks out, This protein can become a marker of risk, a promoter of metastasis and a warning sign.
"When women have their breasts in a normal state of breastfeeding, Lactadherin protein is at a very high level, The same happens when the growth of nodules of a breast tumor occurs, i.e. the abundant presence of lactadherin in women who are not breastfeeding has been considered an important marker of tumorigenicity, that is, the generation of tumors, and has even been described as a marker in other types of cancers such as melanoma and colon.", explained the Dra. Lorena.
(Scientific publication reference of the Int J Mol Sci group. 2022 Mar 31;23(7):3855. doi: 10.3390/IJMS23073855.)
After this breakthrough, the researchers worked on a project with the Thomas Laboratory in the province of Coyhaique-Aysén, where they studied blood samples from healthy and breast cancer patients aged 44 to 52, obtaining that patients with advanced cancer had more Lactadherin.
This finding may prevent future metastasis
"We know that all women are scared when the tumor might come back and we know that follow-up after a partial or radical mastectomy, It is by imaging and that it is distanced over time, starting one month after mastectomy,
then three months, then every six months, one year and up to two years, and it could happen that a year
there is a local recurrence and after two years there is a metastasis, However, a lot of time is lost in evaluating image by image until there is a critical mass to detect.", The doctor commented.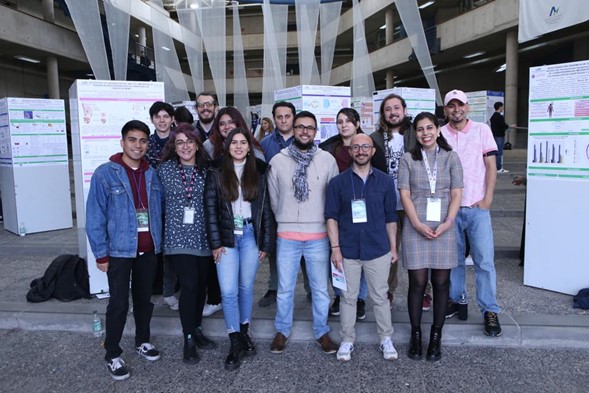 The researchers' proposal is based on, in which those same regulatory controls a blood sample is taken and the detection of the protein Lactadherin is evaluated, "For example, if in one of the controls we detect a positive mark of this protein., We wouldn't wait for the next control, but once that patient would have to have a CT scan or PEC/CT scan for an immediate detection of where the metastatic focus could be", Lorena said.
Recently the team of researchers won a new project, that will allow them to continue their work and achieve greater scientific advances "in this new phase, we have to investigate whether the protein Lactadherin present in vesicles is capable of "softening" the structure of the blood vessels that nourish and oxygenate the tumor allowing tumor cells to pass into the bloodstream and invade other healthy tissues.: that's Metastasis", added.
To finish the Dra. Lorena Lobos, He invited all women to worry and deal with any perception of breast abnormality., Self-care can save our lives.