Health is Movement
August 3, 2020

Posted by:

ACCDIS

Category:

News

,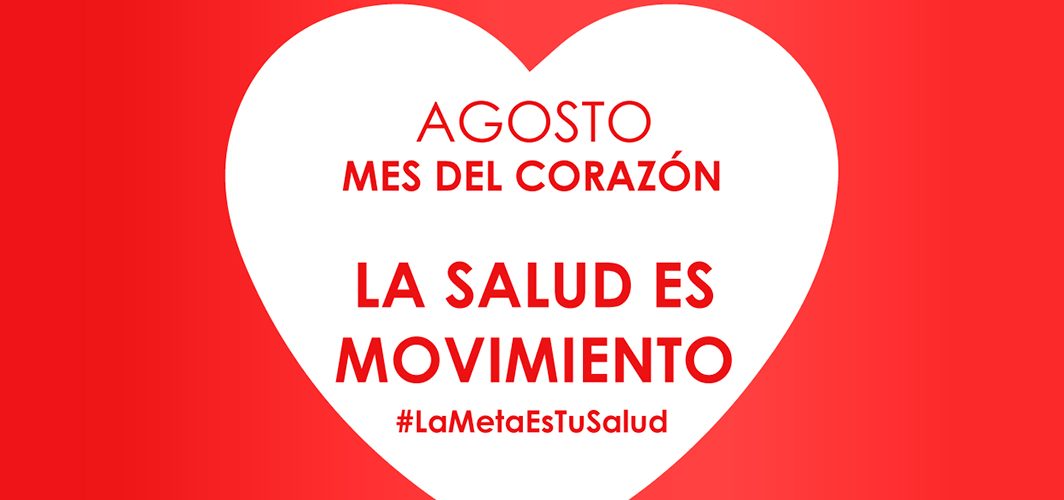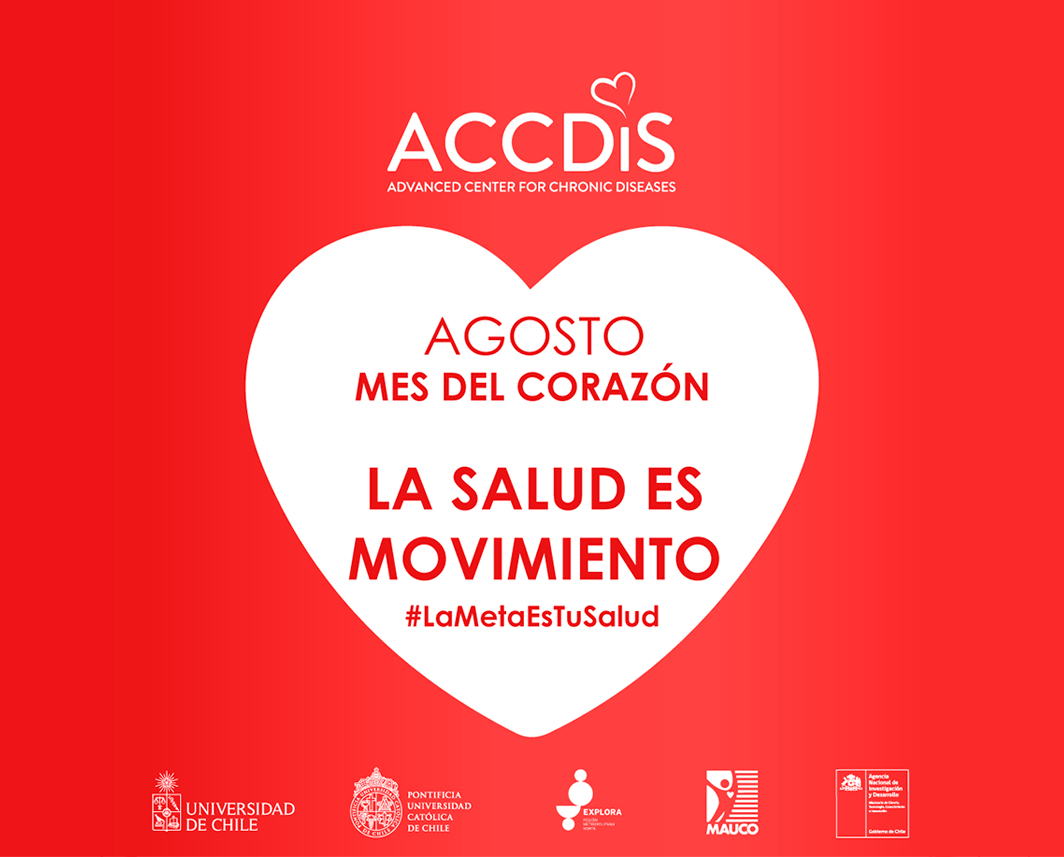 Globally during August, Heart Month is commemorated, to strengthen the alert to cardiovascular disease and its care.
Cardiovascular disease - according to WHO- are a set of heart and blood vessel disorders that represent the leading cause of death for women and men in the world (30% annually).
The good news is that most of these diseases can be prevented by changing habits that are part of the risk factors, like tobacco use, an unhealthy diet, physical inactivity, obesity or harmful alcohol consumption.
In this line, throughout the month we have prepared a series of activities and surprises that will lift us from the chair of our desk, they'll have fun and they'll teach us about cardiovascular disease.
It's time we could bring about change for you., for your family and for everyone!
Dance Challenge: Health is Movement
Throughout the month we invite you to take action and make this Dance Challenge "Health is movement" prepared by Carolina Hernandez, ACCDiS researcher.
Encourage yourself to challenge your friends, family members and colleagues! It will be easy, entertaining and healthy.
Instructions:
– Follow the instructions of our researcher ACCDIS.

– Record your video, post on social media and mention @accdiscentro's account and @parexplorarmnorte
– In the comments he challenges two amig@s do the challage.
– You can download the music by doing Click HERE
Waiting isn't everything!
– Enter https://www.instagram.com/ar/2791777034384718/ and upload the filter How do you take care of your heart?
– Remember to mention @accdiscentro and @parexplorarmnorte
– Tag two amig@s so they can also tell us how they take care of their heart
– Use the hashtag #Yocuidomicorazon
And…If you don't have social media?
You can still participate. Send your Dance Challenge video "Health is Movement" to comunicaciones@accdis.cl
Surprise! Weekly we will announce 3 winners.
Activities during the month of August:
Heart seminars: Every Friday in August and September at 17:30 for our social networks.
Exercise capsules for your heart: You can see them on our social networks.
Infographics and facts about the heart: You can see them on our social networks and on our website
Meson Science Program: Interviews with scientists to be broadcast on our youtube channel
Scientists in the press: Our researchers will appear in various media outlets talking about your heart