Girls, real children and teenagers from the sacrifice zone of Quintero and Puchuncaví are the ones who star in "Respirantes: you're babysitting them from the new wind", nonfiction miniseries aimed at a children's audience that will premiere on March 4. Represented as puppets, they have their own voices how pollution affects them and how they have organized to improve their quality of life.
"I would like the president and owners of the companies to put their hand in their hearts and think of us for a minute. They're slowly poisoning and killing us. But, above all, who understand that we have the right to breathe an air without contamination", says Annais Medina, who at 11 is a chronic respiratory patient and has been hospitalized more than once for this problem.
She is one of the protagonists of "Respirantes: you're babysitting them from the new wind", three-chapter children's miniseries born from a journalistic investigation into the situation in the communes of Quintero and Puchuncaví, with special emphasis on the profound impact that living with an industrial cord of thermoelectric companies has had on children, Foundries, fuel storage and copper and coal ports, among others.
The research led to an innovative audiovisual proposal that was built on the basis of interviews with children, girls and adolescents, who in the series are depicted through puppets to tell their story with their own voice. Evidence is added to data from scientific and social research in the area, press file, old photos, interviews with experts, locals and organizations such as Women in The Sacrifice and Movement for Children of Quintero and Puchuncaví.
Cloud and Seagull
All information is told in an entertaining way through Cloud and Seagull (the only fictional characters) and the adventure they undertake to understand what's going on in Quintero and Puchuncaví, where boys and girls don't do the same things that people their age often do, like playing in the square or running at recess. With resources like stopmotion, handmade chroma and stationery, explain what industries are, the areas of sacrifice and global warming. Their adventure takes a turn in knowing that the children themselves have organized themselves to deal with the situation, rising as proactive actors in the fight against the climate crisis.
So-called "sacrificial zone" knows about environmental disasters: Oil spills, coal strandings and mass poisonings have occurred in recent years. The last one was in 2018, when more than 1.000 Children, girls and adolescents were cared for and cared for in emergency services, vomiting, dizziness and fading.
In response, children and adolescence of the site was organized and led mass protests. The Supreme Court upd the community complaint and acknowledged that the state failed in child protection and ordered public services and businesses to employ 15 redress measures.
"The children, quintero and Puchuncaví girls and adolescents have been suffering from the situation of affecting the right to health for years, education and living in a pollution-free environment. Despite the Supreme Court's ruling, continue to face pollution episodes that affect their development and their lives", says Patricia Muñoz, Advocate for Children, who will be part of the miniseries launch forum.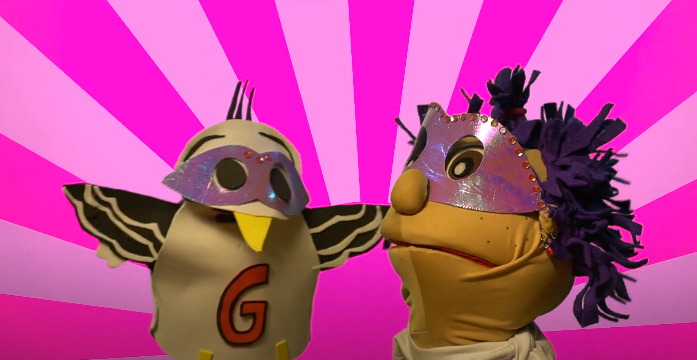 "Right to participate in decision-making"
Respirantes opens on March 4 at 6:18 a.m.. with a launch forum (registrations on this link). Girls will participate in the instance, local children and adolescents, besides Katta Alonso (Women in a sacrificial zone), Camila Ponce (student leader), Manuel Pizarro (Movement for the Children of Quintero and Puchuncaví), Patricia Muñoz (Child Advocate), Sandra Cortés (Epidemiologist) and Diego Ibáñez (Deputy). The meeting will also be broadcast live on the platforms of Facebook and Youtube by MediAmbiente. All three chapters will be released on YouTube that same day.
"Girls, children and adolescents have the right to participate in decision-making and also to receive quality information about the current. It's something that's not usually considered and we wanted to take care of this.. Understanding what's going on allows them to get out of a passive victim position, form your own opinion and even decide to take steps to change reality if you think it is necessary to do so", says Greta di Girolamo, journalist in charge of the investigation and script of the series.
Production was carried out by a multidisciplinary team of Environment and was funded by the seed fund delivered by Clik Hub and the Latin American Future Foundation to MediAmbiente to implement an effective climate change communication project in Latin America.