Innovation days, entrepreneurship and PITCH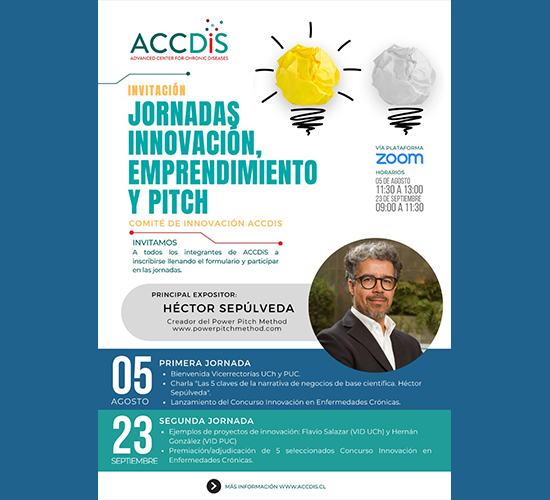 Héctor Sepúlveda Velásquez is an advisor and coach of narratives and business presentations for different types and sizes of companies, helping them close more and better business with customers, partners and investors. Author of the book POWER PITCH METHOD®️, where he mixes his expertise as a theatrical producer and playwright, with the demanding world of submitting offers in the shortest possible time, popularly known as "elevator pitch". His book was sponsored by The University of Girona (Spain), WAYRA - Telefónica's business enhancer- and The Association of Entrepreneurs of Chile ASECH.
His second book "NARRATIVES OF VALUE PROPOSITIONS", 2019. expands and improves the methodological proposal for wide use in different areas of value propositions.
Postgraduate Professor at Adolfo Ibáñez University, MBA professor Universidad del Desarrollo (Chile), visiting professor at the University of Girona (Spain).
He has advised and trained commercial teams, innovation and senior executives in companies such as Banco Santander, Movistar, Walmart, Angloamerican, Codelco, among others. And lectured to major Business Incubators, Business Associations, Scientific Organizations and Universities, in Latin America and Europe.
Open registrations here