Ferreccio on return to school: "Parents have a good-based intuition"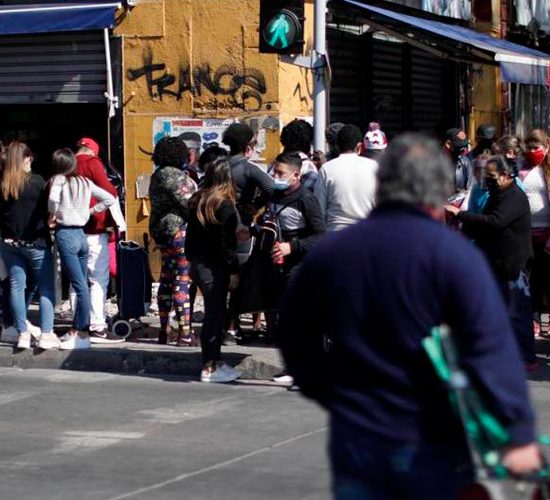 Epidemiologist Catterina Ferreccio, who is part of the Covid Advisory Committee, thinks there's an increase "Worrying" contagions, and claims that this 18 should not leave the house.
The Minister of Health, Enrique Paris, acknowledged that he sees with concern the increase in coronavirus infections in the country, figure that your reports and, as revealed by the group Icovid, cases are concentrated in the southern central part of the country.
Epidemiologist Catterina Ferreccio, in conversation with First Pauta, Radio PAUTA, looks closely at the increase in positive cases in the country, because they are twice as much as those who registered in Spain, for example, at the time of reopening. "The number of patients per 100 thousand inhabitants that we have in Chile at the time we started opening is twice what Spain had […] that makes, if the transmission increases a little bit, as this is exponential, it's much bigger... it's worrying, but we're on a better foot", Recognized.
Given this scenario, the academic of the Pontifical Catholic University of Chile expressed her qualms about the plan "Anchor yourself at home" introduced by the Government, because he thinks that during these Festivities people shouldn't leave home. "The best of 'fondéate', it's 'anchor yourself at home' […] the concept is to skip this 18 the typical celebration […] it's not the time to make those kinds of openings", added.
Back to school
The return to school of the country's students is perhaps the most repeated question, although there is still no clear answer. Authority is not defined by a return date, or as to whether a face-to-face return will be possible this year.
For Ferreccio, it's something that can be considered in regions, but definitely not in the Metropolitan Region. "Parents have a good-based intuition. It has been seen in the world that when a school is opened there is an explosion and we have to close again […] if we're talking in Santiago we're not, the (Region) Metropolitan does not […] but there are other places that aren't with cases, who can come back", said.