Molina will carry out the first study in Latin America to know the efficiency of Covid-19 vaccines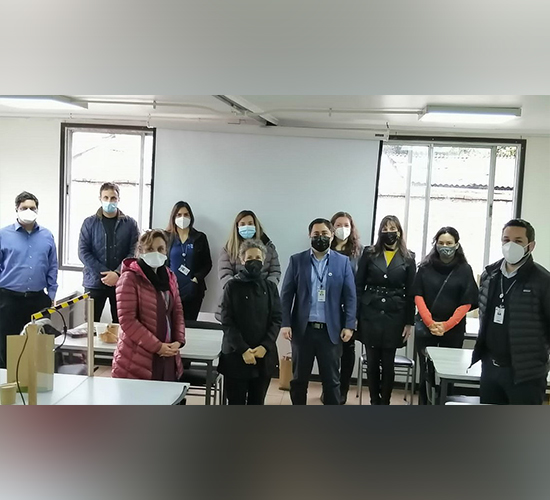 There will be about six thousand volunteers from the commune who will undergo research by the U.S. Center for Disease Control and Prevention. USA.
The trial will last one year and will be headed by the Mauco center of the Catholic University of Maule, to establish dose behaviour and effects on people's health.
About six thousand inhabitants of the commune of Molina will be part of a study led by the U.S. Center for Disease Control and Prevention., CDC, and that aims, establish vaccine efficiency and effects on people's health.
He study focused his interest on Molina, due to the work that they have been developing in the commune for 10 years, the Mauco center (Maule Cohort), that established the alliance between the Pontifical Catholic University and the University of Chile with the collaboration of the Catholic University of Maule.
"CDC Atlanta and Brazil headquarters approached us to ask us to do the follow-up study of vaccines in Chile, and that will be the first in Latin America, the with antibody measurements for Covid or vaccine factor, to know your initial status", told Cooperative Regions the epidemiologist of Mauco, Andrea Huidobro.
The academic, he added that "we will perform PCR every 15 days, those who are going to genotype and we will know with this the vaccine efficiency in the field, the outbreaks that can be generated in the presence of what or which strain we are, it's a giant job, but Molina is very altruistic and willing to these studies".
From Mauco they added that the importance of the studies they have been carrying out for 10 years has allowed them to have the network of people to carry out trials that aim to carry out trials that aim to establish conditions and health parameters of the real population of our country, outside international standards.
On the other hand, from the Maule Regional Medical College, your secretary, the doctor Carlos Tohá, valued this research and explained that "this study is not only relevant because it will allow us to see the effect of vaccines, but because it will also help us understand how these vaccines help prevent certain groups of variants and, more importantly from a clinical point of view, we could know the variants that are circulating in our region".
At last, the mayor of Molina, Priscilla Castillo, expressed that "we feel privileged for the fact of having this group of researchers who are doing this research that will serve Chile and the world with respect to efficiency., to the results of the vaccination that is being done at the country level. There are approximately 6.000 people from the commune who will participate in the study, it is very important that we give much more boom to the research processes".