"The development of a drug takes approximately 15 years"
July 7, 2020

Posted by:

ACCDIS

Category:

News

,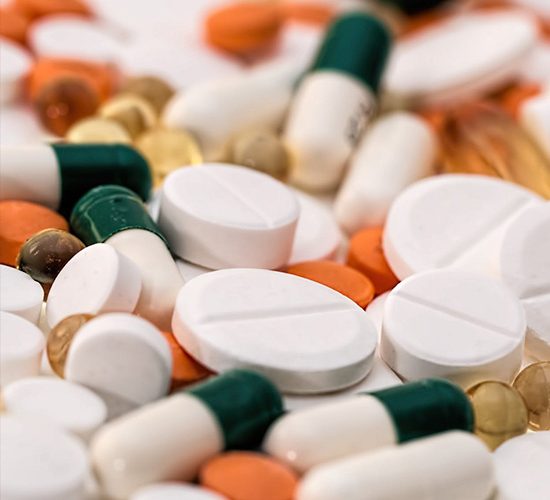 In the face of the current health crisis, repositioning drugs with other therapeutic indications have shown, in tests In vitro, some antiviral effect indicated dr. Guillermo Díaz Araya.
Since April, ACCDIS researchers conduct a seminar cycle on COVID-19, where a pleasant conversation clarifies concerns and doubts about different issues that currently afflict society, as they are: vaccine development for the new coronavirus, mental health in times of crisis, evolution of the virus, contributions from the Advisory Council of the Ministry of Health to the pandemic and other topics that have been addressed by scientists from the University of Chile, Pontifica Universidad Católica de Chile and other recognized institutions.
In this line, recently they spoke with Dr. Guillermo Díaz Araya of the Laboratory of Molecular Pharmacology, Department of Pharmacological and Toxicological Chemistry of the Faculty of Chemical and Pharmaceutical Sciences of the University of Chile, who explained the pharmacology of antivirals, from herpes zoster virus to Sars-COV-2.
To kick-start, the expert emphasized that you have to understand and understand the development times of a drug, starting with 10.000 Compounds, only 5 arrive in clinical trials, over the course of about 13 and a half years and then the Food and Drug Administration takes 1,5 years to approve any of these compounds, so that finally one of them comes to market as a drug, "i.e. we're talking about 15 years for the development of a drug, where high production costs also need to be considered", explained Dr. Guillermo.
As for the development of antivirals, professor quoted virologist Frank Horsfall, who in 1955 said that "the biggest difficulty has not been to find substances that inhibit the reproduction of the virus, but discover substances that restrict the multiplication of viruses in humans without causing damage at the same time in the patient", relating that this is one of the problems that science currently faces before COVID-19.
During the seminar, the researcher explained that over time, various scientists have struggled to find antivirals that cut off the genetic material (DNA) to prevent further prolongation, highlighting the Asiclovir (Zoviraz) against the herpes virus and Azidotimidine Azt against the HIV virus.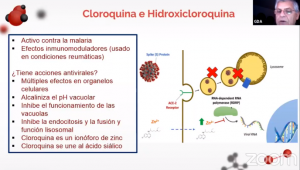 With regard to antivirals and COVID-19, there are currently more than 2300 clinical studies, however, according to the Conclusions of one of them, indicate that there is not enough evidence to support that the drug therapies described in research as: hydroxychloroquine chloroquine, favipiravir, remdesivir, lopinavir and ritonavir, can be tested for the new coronavirus. End of the form
"What is currently being done, is to reposition drugs with other therapeutic indications that have shown, in tests In vitro, some antiviral effect and that can be approved in shorter periods. We are hopeful that the results of clinical trials will be successful," said Professor.
Watch seminar