Dr. Vinicius Maracaja participates in HCA Latin America's "Virtual Single-Cell RNA Sequence Data Analysis Workshop"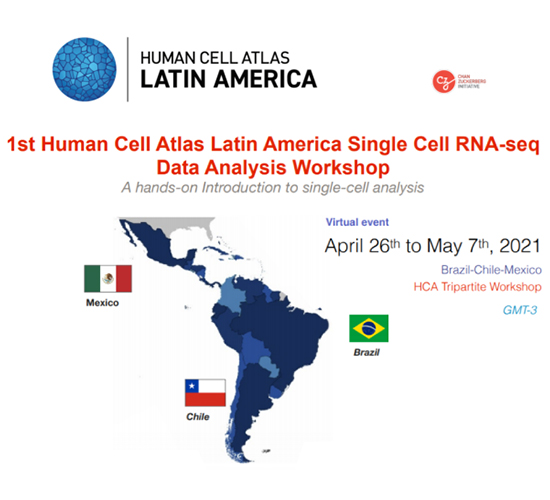 Since Monday, HCA Latin America's Virtual Single-Cell RNA Sequence Data Analysis Workshop has been held, organized by Human Cell Atlas together with ACCDIS and other international institutions.
What is single-celled RNA sequence?
Sequencing the single cell transcriptoatoma (RNA-seq) reveals gene expression levels in individual cell resolution. This technology offers unprecedented opportunities for research into fundamental biological issues at the cellular level.
The purpose of this workshop is to instruct researchers and students on how to design single-celled RNA-seq experiments, managing and analyzing data.
Participants will gain a comprehensive understanding of single-cell RNA-seq data analysis workflows through conferences. Week is available to everyone.
It will be a hands-on workshop that will use real RNA-seq data sets of individual cells of different cancers. The number of participants is limited for this week and practical knowledge of R is required.
The workshop will be held simultaneously in Mexico City, Santiago and Guarapuava.
To participate in the workshop in the first week of the workshop, registrations are open in docs.google.com