How to encourage school research during the pandemic?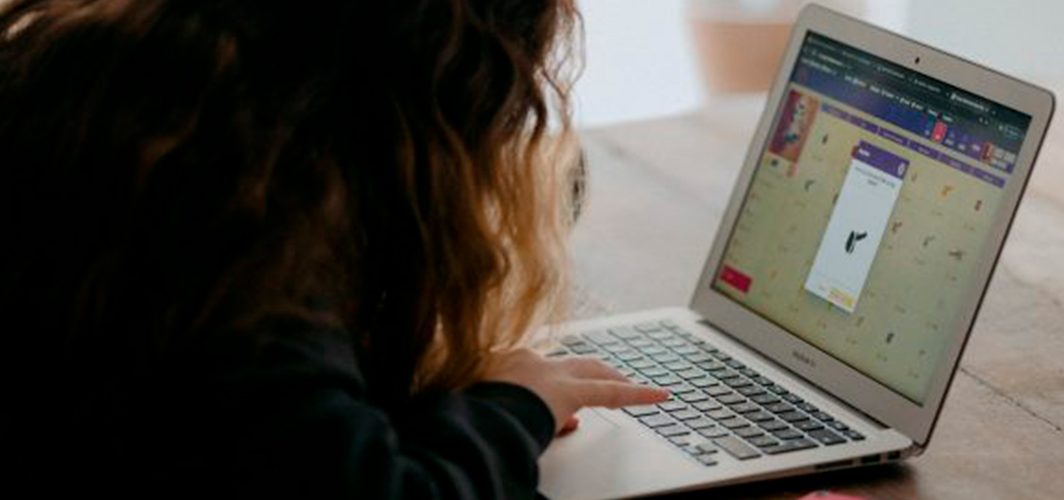 The emergence of COVID-19 forced us to suspend many aspects of our lives, work and leisure were left in the air while we waited for an eventual response to the pandemic. However, there are students, teachers, scientists who saw an opportunity to continue to generate knowledge about their communities.
25 years ago the Explora program was born, in order to foster children's interest in science, innovation and knowledge. This task is carried out through various initiatives that are implemented in the 16 regions of the country, to support the work of teachers and the learning of students with a local focus.
"With the work we do together with our 18 regional teams, the Explora program reached more than 900 clubs and academies across Chile, and that's only 2019. Our north is always to promote the development of skills for research and innovation in the educational community", says Marcela Colombres, Program Director Explora.
However, this constant work being done with the school community was compromised by the new scenarios they brought, in the first instance, the social processes that Chile is experiencing, And then, the global pandemic that ended up making it impossible to carry out many of the face-to-face actions carried out by the programme.
An example of this was the XVI Regional School Congress of Sciences and Technology of the Antofagasta region, which after being cancelled in the first instance due to the instability that was being experienced in the country, had to be carried out virtually because of the confinement conditions proposed by the Government in May.
Faced with this kind of contingency, How can scientific research be encouraged? What are the new formulas that Explora makes to further promote research? Can you continue to respond in the same way?
The answers to these questions are in the hands of the Regional Partnerships, PAIR, institutions responsible for bringing the heart of Explora to each of the country's cities, generating and stimulating the development of scientific and technological culture in the community.
PAR directors point out that the communal work they do is focused on bringing the ecosystem concerned into touch, in a kind of triangulation of actors involving students, teachers and researchers, so that together they detect a phenomenon and provide local solution.
"What we do is encourage groups and topics to leave the students themselves. They must be global in nature, but that are relevant to the region and locality from which they are studied", notes Daniel Opazo, director of the Araucanía PAR. "The challenge is to advise each group with a scientist in the area. We want the communities in the region themselves to serve the schools, and for this we always have a collaborative work with universities and research centers".
Training and research
One of the premises explore works with is that the basis of all good research is the correct training of those who investigate. For this reason, the methodology and research questions are the first knowledge and attitudes to deliver before fully getting into action.
"This process is done by us directly from the PAR. It involves doing a training job for students, but it's also aimed at teachers, with workshops on how to develop scientific research and how they can help their students ask questions", points out the PAR director of Antofagasta, Olga Hernandez.
Due to the current COVID-19 pandemic, this process, who was clearly face-to-face, it had to move to digital format. This has been done on various platforms such as Google Classroom and Zoom, in addition to adapting to other formats.
"Everything that was done in talks (like "A thousand scientists, thousand classrooms") we've transformed it into conversations through Windows Live, scientific capsules or online workshops to do the same, but in digital", says Mario Chiong, Director PAR Metropolitan North region.
This format change has presented challenges in developing school research. In the Araucanía, for example, until last year, he was careful to do face-to-face work with the students in order to ensure quality in the methodological aspects of the project and to accompany in the process of experimentation.
"What we are doing is conducting workshops for both students and teachers, And for that, we focus work on certain areas of knowledge, as a technology, environmental care, Energy, geology and astronomy. They are themes that the students themselves and teachers stated were of interest to them. From that we build online workshops that will last until the end of August", says Olga Hernandez.
"Many of the systems we are now implementing include training digital systems for teaching. In addition to being trained in research, learn how to do digital teaching", chiong says.
Young, but professionals
María Loyola is a professor of chemistry at the José Miguel Carrera National Institute, Santiago. She participates 7 years ago in school research with Explora and points out that the experience is enriching: "gives students a chance to blow their imaginations, to realize that they can come up with solutions that look unconsy concrete. In addition, they can disseminate their results among scientists, and that gives them an experience that goes beyond the classroom", indicates the teacher, who this year is going to start an investigation again: this time she and her team plan to study the reuse of washing machine water for uses such as irrigation of edible plants.
An added value offered by the Explore Program is the level of professionalism with which it deals with school research. While they are thought of as training exercises, the process, which includes scientific advisors and training the same PAR.
"We go beyond conceptualizing research simply as an academic exercise, because we believe that school research can be scientific and produce both valid results than is done at a professional level", comments Daniel Opazo, who further notes that "the information that is generated can contribute to decision-making at the local level — such as in municipalities —, because they may get to have information about such a lake or such forest, or about such a local farming technique".
This vision is shared by Olga Hernandez, PAR director of Antofagasta: "When the evaluators of children's papers, girls and adolescents, listen to the themes, scientists' interest in further progress in these researches".
"The experience was tremendous. Despite having good PSU scores and overall good academic performance, at school we never got on the side of scientific research. There is a significance for kids in knowing that they are contributing to their community with scientific knowledge", shares Camila Redel, professor at the Centennial College of Temuco and a guide professor on one of the four winning proposals of 2019.
Opportunities for a new year
This new scenario to which Explora with its Regional Partnership Projects was added, opens the door to new ways of understanding virtual teaching and research. Contrary to what you might think of a beginning, digitization of activities has been vitalized by the context of the pandemic.
As director Explora points out, while distance is a challenge in itself, opportunities to continue learning abound "we have expanded the categories not only to the realm of natural and social sciences, but also to the arts and humanities", Sentence.
"We have seen more call. Physical distance barriers no longer exist. For example, we are from the PAR Metropolitan Region North and we work with certain communes, while with others no, because we had specific territories where you worked face-to-face. And now, Digitally, that problem no longer exists", Chiong points out, who also points out that the change was abrupt because not everyone involved has the same ability to adapt.
A similar view is the one they have since par de La Araucanía, where they hope to get the most out of this context. "More than a challenge, this is a tremendous opportunity, in the sense of communications. We can give much more systematic content, both from par and from the scientific communities of the region", comments Opazo, who also indicates that the pandemic has revalued the sciences and knowledge. "Since they can help us to combat the problems that we are experiencing and those that will come in the future. Now it's the coronavirus, but the global socio-environmental crisis has not stopped".