Daan Westenbrink, academic of the University Medical Center Groningen (UMCG), Netherlands and ACCDiS international partner recently awarded Dekker research funding, awarded by Hartstichting, cardiology association of that country.
The heart failure expert was one of ten people recognized with this fund in the Netherlands, to be used to study whether ketone administration gives more energy to patients with ketones. Recent research has shown that heart muscle cells in heart failure patients change against the use of ketones. This is a powerful fuel that professional athletes also use to improve their performance.
The team benefiting from this grant is led by Dr.. Westenbrink and counts Dr. Westenbrink among its members. Mario Pavez-Giani, ACCDiS contributor who is currently in the Netherlands developing his career as a researcher.
Retrieved by this important recognition, Dr. Pavez-Giani noted that "the relevance of this research, led by Dr.. Westenbrink, focuses mainly on studying new therapeutic strategies that allow a better quality of life for people with this type of condition. While approaching from a predominantly clinical point of view, our work is focused on being able to describe molecular mechanisms, specifically mitochondria that are altered in the development of heart failure - one of the most prevalent pathologies in the world- and how these ketone drinks are involved in these heart cell energy processes. Undoubtedly, this fund allows us to broaden our research horizon, in addition to strengthening interdisciplinary collaborations and finding new nodes in common with foreign centres such as ACCDIS".
Extra energy for patients with heart failure
Ketonic or ketones drinks are popular with cyclists and other athletes, because when you take them you get a lot of extra energy. Dr. Daan Westenbrink, UMCG cardiologist, is investigating whether heart failure patients also get more energy from ketone drinks.
Normally, the heart mainly uses fatty acids and a little glucose as fuel. But in patients with heart failure, mitochondria - heart energy factories- are damaged. As a result, the heart can no longer use these fuels properly and there is a shortage of energy.
"Previous research shows that damaged mitochondria in heart failure patients change to the use of ketones", says Westenbrink. "Ketones are a highly efficient, body-specific fuel that the liver produces from fatty acids after extreme and long-term efforts or fasting for an extended period of time. The body enters, so to speak, in survival mode; it's energy efficient. The same applies to energy metabolism in patients with heart failure; it's also in survival mode", adds the scientist.
For this reason, the idea of Westenbrink and his team is to significantly increase the availability of ketones in the body of patients with heart failure. Not through extreme effort, long-term fasting or a special ketogenic diet, but by giving them a ketone drink, just like cyclists. As a result, the heart receives more energy and also the body, according to the Dutch researcher.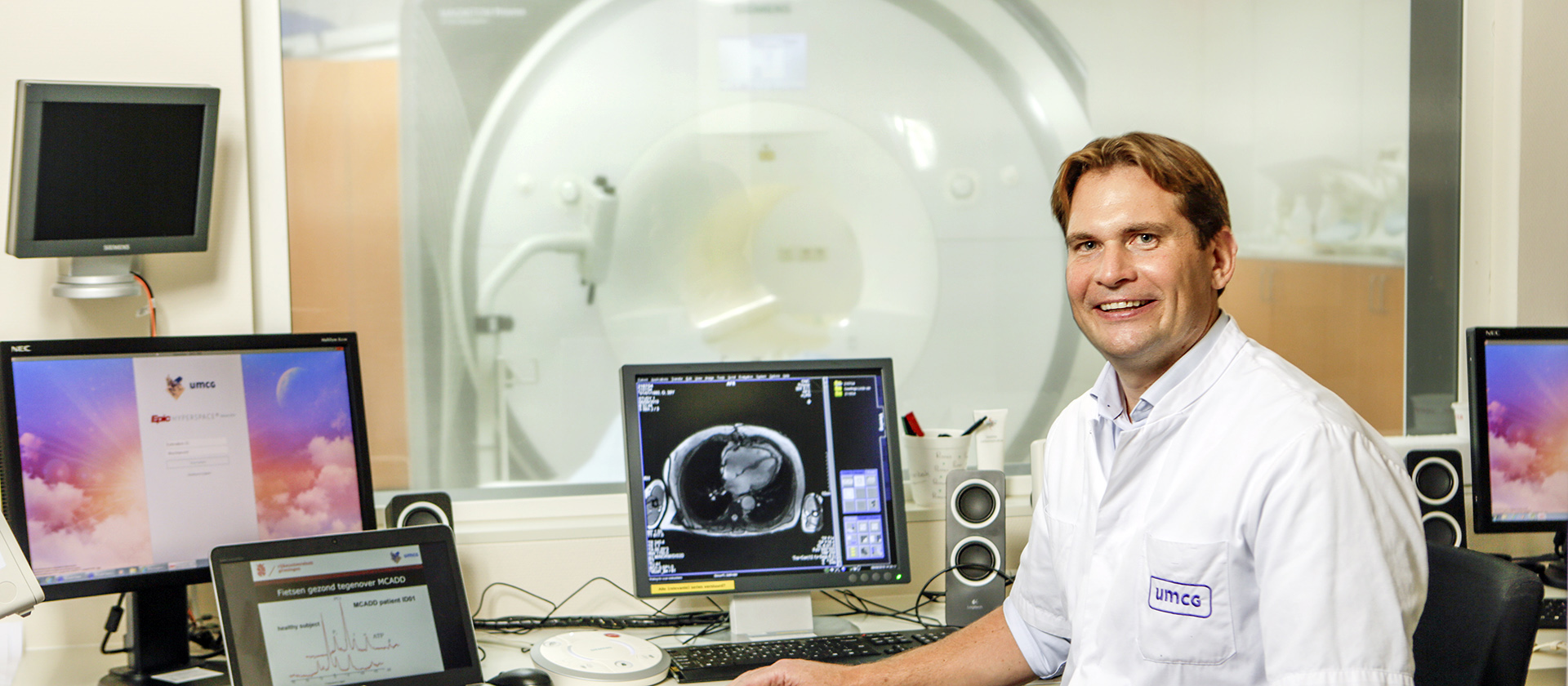 Daan Westenbrink, ACCDiS international partner
Research development
In the first part of the study, patients with heart failure will be given a ketone drink, while having a bike test on an MRI scanner.
"We do this in collaboration with Jeroen Jeneson of umCG's Neuro Imaging Center, who has developed a special MRI technique that allows us to measure the energy production of muscle mitochondria live and during exercise. We hope ketone drink avoids energy loss and acidification during exercise and accelerates energy recovery after exercise. We also take muscle micro-pieces to see what ketones do in muscle cells so we can understand the mechanism", adds the researcher.
The second part of the research is on a drug for diabetic patients. A group of patients with heart failure without diabetes will receive this medicine. This medicine causes the body to excrete glucose through urine.
"This encourages the heart to use more ketones as fuel", says Westenbrink. "Heart metabolism can also better use ketones. We are investigating whether heart failure patients taking this drug can make better efforts ", Adds.
Westenbrink hopes that with his research he can contribute to the quality of life of patients with heart failure. "Most treatments are aimed at people who live longer and who enter the hospital less frequently. That's it, Of course, very important. But there is also increasing attention to improve complaints. As a cardiologist, I see and listen to how patients with heart failure should live. With this research, I hope I can expand your options", designates.
Dekker Scholarships are named after Dr.. E. Dekker, former heart foundation director and civil assistance initiator in the event of cardiac arrest. Scholarships are personal and are intended to help talented cardiovascular researchers establish and develop their own line of research. Westenbrink already received a grant from Dekker when he was still training as a cardiologist. He received a Veni scholarship three years ago for his research on heart failure and mitochondria.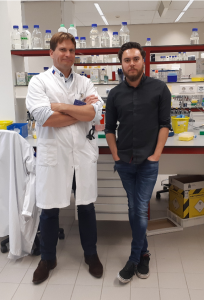 Daan Westenbrink and Mario Pavez-Giani, ACCDiS collaborators
Text: ACCDiS / Hartstichting / UMCG – Image: UMCG / Mario Pavez-Giani