European research concluded that the consumption of soft drinks – both those sugary and those of "light" or "zero" category- is associated with an increase in mortality, both globally and cardiovascular disease and colon cancer. On the face of it, researchers from all over the world raised their voices to give their insight into the study. Is it harmful to consume fizzy drinks of any kind? Are artificial sweeteners the new enemy of health? ACCDiS experts and the University of Chile answer these questions.
Recently, JAMA Internal Medicine published an investigation titled "Association between soft drink consumption and mortality in 10 european countries" (Association between consumption of soft drinks and mortality in ten European countries). In it, more than 400,000 people were followed over 16 years to determine the effect that fizzy drinks have on health.
The research found that participants who drank two or more glasses of fizzy drinks a day, had a higher risk of mortality than those who consumed less than one glass per month. However, the controversy focused on an equally relevant point: the increase in associated deaths was not only due to consuming sugar-containing beverages, but they were also older in groups of people consuming artificially sweetened sodas.
Against this stage, scientists around the world raised their voices to have their say on this study, there are varied arguments for and against. Some noted that the results of this study were inconclusive, the higher mortality associated with the consumption of artificially sweetened beverages could have to do with those who drink this type of soda would carry, in general, an unhealthy lifestyle; while others took advantage of the context given by this publication to call not to consume fizzy drinks, whether or not they're diet.
Consumption of fizzy drinks: the Chilean case
In Chile, the dispute is already settled, especially if you consider that in 2014 it was the third country with the highest consumption per capita of fizzy drinks in the world, being second only to the United States and Mexico, according to data published in Lancet Diabetes & Endocrinology.
In fact, the latest National Food Consumption Survey (ENCA) -published in 2014- showed that 81,2% of the population drinks sugary drinks, increase as the socio-economic level decreases.
"On this study, powerfully draws attention that the risks are greatest in consumers of artificially sweetened beverages and not in those who drink sugary drinks themselves. However, the authors don't comment on it, then there does not seem to be a clear position on this", pablo Morales, researcher at the Centre for advanced chronic diseases (ACCDiS ) and the University of Chile.
"That is, it is important to note that, consumption of sugary drinks is extremely high in Chile and, worse still, the effect of the socio-economic component is very relevant, studies indicate that those belonging to families with lower educational levels, consume more sodas", adds the scientist.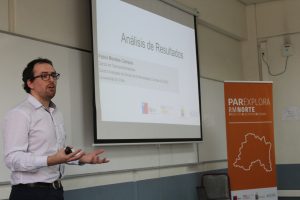 On the other hand, ACCDiS and the Institute of Food Nutrition and Technology at the University of Chile (INTA), Mariana Cifuentes, highlights the importance that the European study has in uncovering the dangers associated with the consumption of artificial sweeteners. "By wanting to reduce the use of sugar we are probably falling into a new risk by consuming an excess of artificial sweeteners. Right now, it becomes more necessary than ever to advocate for water consumption, as well as installing this habit from childhood".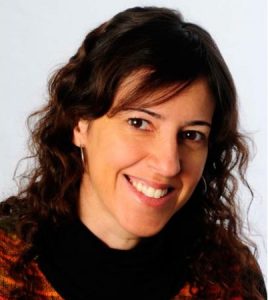 At the same time, the academic of the U.s. Faculty of Chemical and Pharmaceutical Sciences. of Chile, Luis Puente, considers the results of this study to be worrisome, as in both cases it is associated with mortality and subjects considered to be high consumption ingest at least two glasses of carbonated soft drinks a day, which, it's not seen as an excess at first sight.
"It is also important to consider the psychological response generated in relation to foods that have sugar versions and those that use sweeteners, issues such as satiety and consumption of these foods", adds Bridge, who calls for diminishing, to the extent possible, consumption of carbonated beverages. "It is important to recommend that the population stay hydrated by looking for other sources, like purified waters", comments the researcher.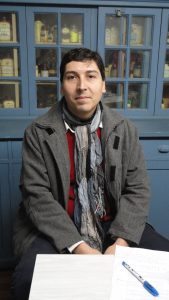 Beyond the controversy caused by this study, Sergio Lavandero, ACCDiS director and academic of the house of Bello, points out that this research is a serious wake-up call not to abuse the consumption of processed foods and prefer healthy foods with as few seals as possible.