ACCDIS together with the Hospital de Molina invite the educational community to participate in the II Science Fair: Science and Health Care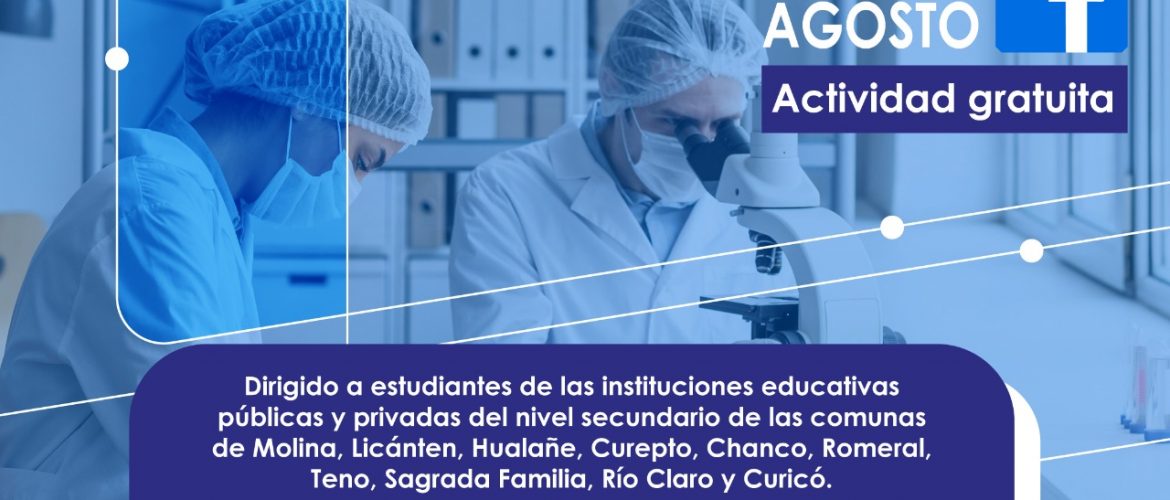 El Hospital de Molina, in conjunction with the Advanced Center for Chronic Diseases, ACCDiS , invite all students over 12 years of age from public and private establishments belonging to the communes of Molina, Licantén, Hualañé, Curepto, Chanco, Romeral, teno, Sagrada Familia, Río Claro and Curicó to participate in the II Virtual Fair "Science and Health Care".
The activity aims to promote the permanent practice of research and development of technology to promote vocations for science and technology in students of public and private educational institutions at the secondary level, highlighting its importance in the development of the commune.
"The realization of the 1st Fair: Science and Health Care was a success, both in the call and at the level of the projects submitted. I consider it relevant to carry out this type of activities, that allow through knowledge to prevent diseases in our community. True health promotion and prevention must produce real changes in community behaviors, this is why I invite students over 12 years of age to actively participate in this online fair. We have the challenge of continuing with this science fair in order to work with our community, not only in health care but also in education in various areas of health", Said Nilton Palacios, director of the Hospital of Santa Rosa de Molina, Maule.
The fair will be held in the month of August and can be registered at www.hospitalmolina.cl or write to direccionhmolina@gmail.com
AREAS OF PARTICIPATION
Participating students, can dedicate their research projects in the following areas:
Scientific Research Area: Projects that investigate through scientific methods to build their knowledge". The scientific research project may be descriptive in nature (systematic observation) or answering a question (analyzing a hypothesis) and can relate to biological sciences, physical sciences, Chemistry, environment, other.
Technological Solutions Research Area: Application of techniques based on the principles and performances that involve producing technological solutions to a problematic situation associated with health, food or other. Can relate to Robotics, Software, Simulations, other.
Social Responsibility Area: Design and implementation of proposals aimed at improving health education. For example triptychs, Videos, Tik-Tok, Comics, other. In this activity the central theme will be the Information and Prevention of COVID-19.
Regarding the deadlines to send the projects, the deadline will be until August 18, 2022 at 18:00 hours and the defense will be carried out virtually by the social networks of ACCDIS and the Hospital Santa Rosa de Molina 29 and 30 August.