Academics from the University of Chile begin a day of talks to improve relevant issues on campus
January 14, 2022

Posted by:

ACCDIS

Category:

News

,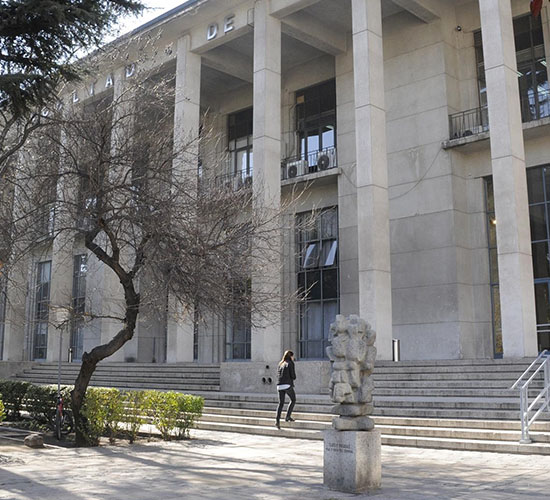 With the purpose of treating and improving the problems that afflict the community of the University of Chile, since January, a day of dialogues with professors from renowned international universities began. The instance is organized by "Thinking the UCh" and led by academics from various disciplines, those who seek to create a stream of proactive thoughts, promote well-being and better academic management, administrative and economic for the benefit of the U.Chile.
"We are a community formed by academics of the U who self-convene to develop this initiative. We want the entire U.Chile community to be proud of being "from Chile" and we hope to excite our community: academics, officials/ras and students to share, suggest and debate the challenges of the present and future" commented Professor Sergio Lavandero, academic of the Faculty of Chemical and Pharmaceutical Sciences and Medicine of the U, who served as moderator of the activity.
The first meeting was held on January 12 and was discussed with Soraya Smeili, Professor and former rector of the Federal University of São Paulo, Brazil and Ricardo Rivero, Professor of Administrative Law and Rector of the University of Salamanca on "Public universities in the XXI century".
Among the points developed were the challenges of distance education in times of pandemic and the socioeconomic aspects that influence quality education. The role of state universities both in Chile and in other countries and the relevance of persisting in face-to-face classes within the permitted framework was also highlighted..
To see the dialogue "Public universities in the XXI century" enter here
Upcoming virtual meetings
Pensar The UCh invites the community to participate in the next dialogue that will be led by Sonia Montecino, professor of the U.Chile and National Prize in Social Sciences 2013 and will talk about "Gender in universities: challenges and implementation" with Blanca Rodríguez, Professor of Constitutional Law at the University of Seville and with Cynthia Sanborn Professor of Social and Political Sciences at the University of the Pacific. File.
The activity will be held virtually on January 19 from 14:30 hours on the YouTube channel of Pensar la UCh. More information here.