5 specialists you need to follow to understand (and fight) coronavirus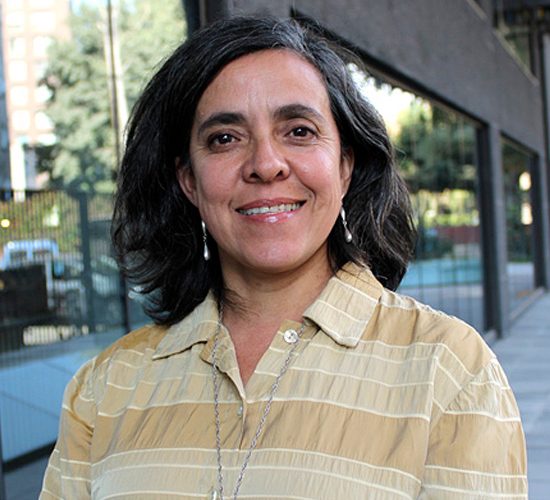 All are Chilean and almost daily provide relevant information about COVID-19 through social media. Here we let you know their Twitter accounts so you know their recommendations.
Today, many Chileans report mainly through the internet. Following social media specialist accounts can be a good alternative to being informed, especially since some of them even respond to concerns and give advice.
"Experts can guide and explain processes in a simpler way. Otherwise we can fall into chaos, in a massive confusion, that will end up disorienting people who need to be clear", says Dr Christian Garcia, academic at the University of Santiago.
And to know for sure who that expert is, recommends people openly ask them what they do and why they know about the issue.
"In these circumstances, unity around policy decisions that help protect the population is extremely important. That decisions are in the hands of the responsible authorities and that, In addition, endorsed by the community of specialists and medical teams", points out the academic of the school of public health of the faculty of Medicine of the University of Chile, Eduardo Muñoz.
Then, a list of 5 specialists who could guide you on Twitter about the coronavirus, their risks and care.
1- @DrEnriqueParis
Chilean PUC Surgeon Physician. Dean of the Faculty of Sciences of the University of Major.
Clearly explains what to do if you get coronavirus and which people are most likely to get worse. His account includes all the interviews he has given in recent days to various media outlets, referring to different aspects of the disease.
2- @sebasugarte
Dr. Sebastian Ugarte, head of the Indisa Clinic Critical Patients Unit.
It has emphasized the importance of staying at home to avoid contagion and explaining how Covid-19 can affect different age groups. It exposes figures published by international agencies, like WHO, who account for the global scenario with respect to the pandemic.
3- @izkia
DRA. Izkia Siches, President of the Medical College.
He has had active participation in meetings with epidemiological experts to address the effects of coronavirus. It has requested transparency from the authorities in the delivery of the data and in the last- the closure of the Metropolitan Region, maintaining basic services.
4- @ximenaguilera
DRA. Ximena Aguilera Sanhueza. Epidemiologist, Public Health Specialist.
It has placed particular emphasis on the importance of adequately complying with quarantine and on the most possible number of screening tests. It also considers it relevant to conduct a powerful communication campaign, for Chileans to handle all the information.
5- @1_sandracortes
Sandra Cortés, President of the Chilean Society of Epidemiology.
He has called for creative options to educate people about coronavirus, such as calling five friends, family members or colleagues to convey the urgency of #QuedateEnLaCasa. The big problem of this pandemic, says, is that people aren't afraid of him.