ACCDIS
>
Interviews
>
News
>
12 scientists are highlighted for their contribution to the care and protection of the environment
12 scientists are highlighted for their contribution to the care and protection of the environment
November 17, 2022

Publicado por:

ACCDIS

Category:

News
12 scientists are highlighted for their contribution to the care and protection of the environment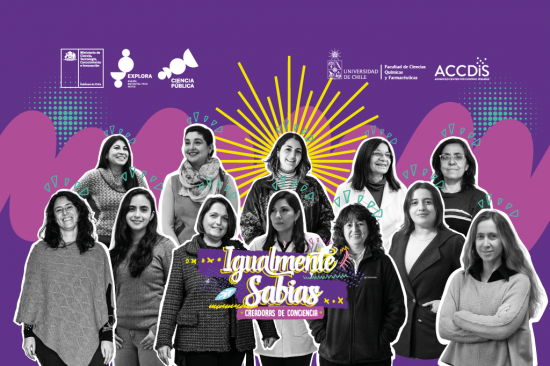 In its third version, This year the initiative "Equally Wise: Creators of conscience" highlights the work of twelve women who conduct research, technological developments, innovations or dissemination activities in areas related to the care and protection of the environment. From November 2022 to March 2023, There will be various activities that seek to inspire more girls, Young people and women to develop in various areas of knowledge, helping to break down prejudices and close the gender gap in science, technology, knowledge and innovation (CTCI).
The exhibition "Equally Wise: Creators of consciousness" is part of the activities that will be developed within the framework of the Regional Public Science 2022 activity, organized by the Explora Project of the Northern Metropolitan Region of the Ministry of Science, Technology, Knowledge and innovation. "For the third consecutive year we are honored to highlight and recognize the work of scientists., technologists, disseminators and innovators, who from their various areas of knowledge have contributed to one of the greatest global concerns "the climate crisis". In addition to wanting to contribute to the dissemination of these important scientific advances, We also want to inspire younger generations, to show them that being a scientist is not something distant and that girls have the same abilities as boys.", commented Monica Villa, DRA. PhD in Pharmacology and executive coordinator of the project.
Among the outstanding scientists, is Catalina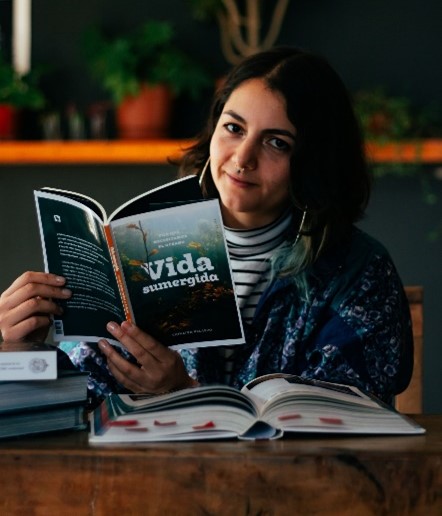 Velasco, Marine Biologist, Co-founder of Fundación Mar y Ciencia, National Geographic explorer and young leader and science communicator, chosen as one of the 100 young leaders of Chile 2021. "I thought it was a nice experience to participate in this initiative., It is a good space to make visible the work of women in science and encourage the closing of gender gaps present in these areas of study. In addition, It's an opportunity for girls to find role models and break the stereotype of the typical white-coated scientist.. Science is diverse and must be made known".
During his career, Catalina has dedicated herself to developing an oceanic culture in citizens and promoting environmental awareness, in 2021 he published his first book called "The suggested life": why we need the ocean".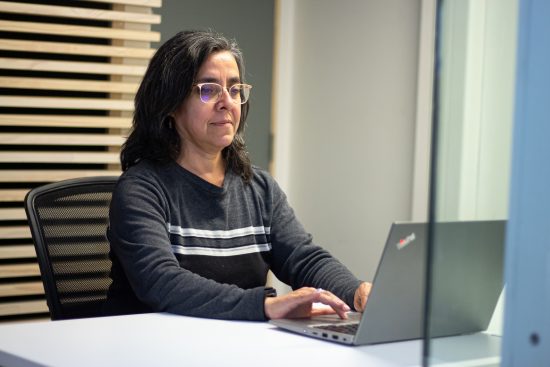 Another of the recognized researchers is Dr.. Sandra Cortés, epidemiologist and researcher at the Advanced Center for Chronic Diseases (ACCDIS) and Center for Sustainable Urban Development as well (CEDEUS), who is an expert in population health and pollution studies, He is currently studying the prevalence of diseases related to the environment in the population of Concón, Quintero and Puchuncaví.
"Definitely, this type of science dissemination activities carried out by women should be replicated massively in all regions of Chile and towards all ages.. It is inspiring to know the work done by many young scientists in our country, science is a discipline of co-creation" highlighted Dr.. Sandra who is a professor at the PUC School of Medicine.
Among the activities that will be carried out in "Equally Wise: Creators of consciousness" Are:
Virtual exhibition available here
Face-to-face exhibition – free admission–:
Pedro Lemebel Public Library of Recoleta: November 8 to 21
Pablo Neruda de Recoleta Bibliopark: December 23-6
Primary Environmental Care Center (CLOAK) of Pudahuel: December 8 to January 3
Til Til Cultural Center: March 2023
Information capsules of the researchers here
Drawing contest "Equally wise: Creators of Consciousness". More information soon
Meeting space with some participants of the initiative. This space will be carried out in person in a public space. More information soon
The activity had the collaboration of the Center for Research in Natural Resources and Sustainability of the Bernardo O'Higgins University; School of chemical sciences and pharmaceutical of the University of Chile; Agricultural Research Institute- INIA La Platina; Pontificia Universidad Católica de Chile; Center for Applied Ecology and Sustainability CAPES ; Suncast; Faculty of Engineering and Architecture of the Central University of Chile; Institute of Nutrition and Food Technology-INTA of the University of Chile; St. Thomas University; University of Santiago, Chile; Autonomous University of Chile; Sea and Science Foundation; Pedro Lemebel Public Library of Recoleta; Pablo Neruda de Recoleta Bibliopark; Primary Environmental Care Center (CLOAK) of Pudahuel and the Cultural Center of Til Til.